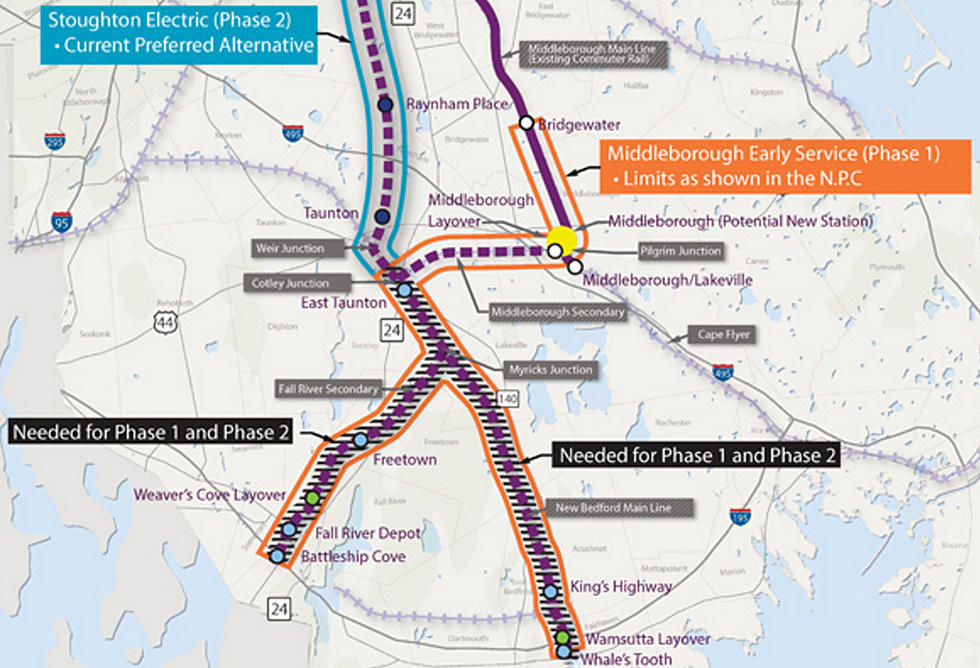 MassDOT Opts for New Train Station in Middleboro for South Coast Rail
MassDOT
BOSTON - MassDOT has announced its preferred option for bringing South Coast Rail service to New Bedford and Fall River.
As part of it's Phase 1 analysis of the South Coast Rail project, MassDOT has concluded that a new train station in Middleboro is the most desirable option.
In a written statement, MassDOT says a new station at Pilgrim Junction, about half a mile north of the existing commuter rail station, would provide the shortest travel time from New Bedford and Fall River through Taunton and into Middleboro, while providing a one-seat ride to Boston for most passengers.
MassDOT says the option would also support a connection for future Cape shuttle service, and would allow the existing station to serve Cape Flyer service.
MassDOT says while it aims to bring earlier rail service to the South Coast, it remains committed to a $3.3 billion full service electric route.
The new announcement will be fully evaluated in a Draft Supplemental Environmental Impact Report, which will be available for public review in early 2018.
More From WFHN-FM/FUN 107