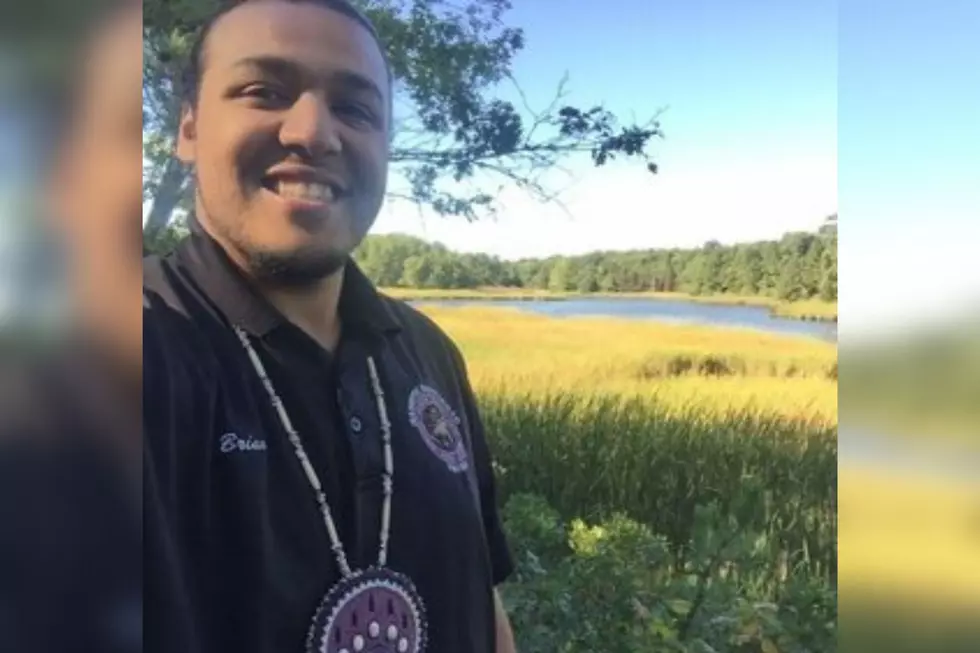 Mashpee Wampanoag Tribal Chair Charged With Break-in, Theft
Courtesy mashpeewampanoagtribe-nsn.gov
MASHPEE — The recently elected Tribal Chair of the Mashpee Wampanoag is facing charges for allegedly breaking into a Plymouth museum and stealing cultural objects.
Brian Weeden, 30, is being charged with breaking and entering into a building during the nighttime for a felony and with larceny over $1,200.
A police report provided to WBSM by the Plymouth District Court states that the charges stem from a Nov. 7 incident in which Weeden allegedly broke into the Plimoth Patuxet Museum and took items from a Wampanoag exhibit worth an estimated $10,000.
Police wrote in the report that museum staff called on Nov. 8 to report the theft of two hand-woven bulrush mats and two black bear skins from a wetu on the site.
Weeden, who used to work at the museum, was identified on surveillance video by a museum staffer, according to the police report.
Another man allegedly involved in the incident was identified by police as Phillip Hicks Jr.
Hicks is also facing charges of breaking and entering into a building in the nighttime for a felony and larceny over $1,200.
Museum staff told police that there has been an ongoing dispute between the museum and the tribe about hiring more Native Americans.
Brian Weeden was elected as Mashpee Wampanoag Tribal Chairman in May 2021 at the age of 28, the youngest person elected to the position.
He replaced former tribal chair Cedric Cromwell, who was removed from office in 2020 after he was sentenced to three years in prison on federal bribery charges.
Hilarious One-Star Reviews of Massachusetts' Plymouth Rock
Have you ever visited Plymouth Rock and said, "That's it?" These reviews are for you. So many people have rated this favorite school field trip spot as one star on Google it's hard to keep count. While most people simply rated it or added, "It's just a rock," some really had fun with their comments about this local historical landmark. These are some of our favorites.
Kingston Turkeys Adopt Plymouth White Peacock As One of Their Own
What's brown and white and feathered all over? A Kingston turkey family, after adopting a white peacock from Plymouth and accepting him as one of their own.
A Walk Through Plymouth's Burial Hill
Burial Hill in Plymouth was the site of the Pilgrims' first fort, and then it became their burying ground. Take a walk among the graves of Pilgrims and their ancestors with our photo tour.
More From WFHN-FM/FUN 107