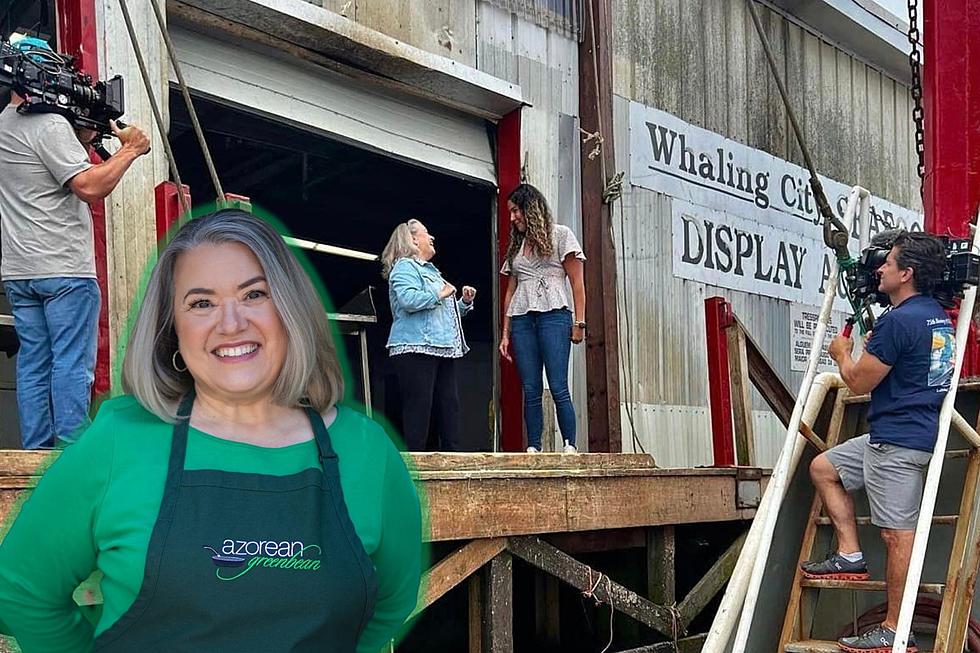 Maria Lawton Gives New Bedford the Spotlight on Popular PBS Show
Maria Lawton
A New Bedford-raised woman is making waves on Rhode Island PBS as she shares the rich history and culture of the Portuguese community, one plate at a time.
Maria's Portuguese Table takes viewers on a cultural journey from the States to the Azores, and her latest episode lands her back in the city that raised her.
Who is Maria Lawton?
Maria Lawton was born in the Azores, on the island of São Miguel, and moved to New Bedford with her family at the age of six. When she became the "new kid" on the block, she dealt with her fair share of bullies, often being called "fava bean" or "pork and cheese", but her love for her culture never faltered and she never turned her back on her family or where she came from.
Around ten years ago, Lawton started a page called "The Azorean Green Bean" to document her journey of writing a Portuguese cookbook.
"It comes from loss," she shared. "I lost a lot of people that I love in a short time, so I started thinking that I needed to write a cookbook about my mom's recipes, my grandmother's, and so on."
The book went from being a keepsake for her family's legacy to hiring a publisher, selling it throughout the US and Canada, going on book tours, and becoming a best seller.
"You need to write down your family's story," she said. "When our elders are gone, that's it, you can't get it back."
When she started her book tours, Lawton was inundated with questions about doing a Portuguese cooking show, and soon after, Maria's Portuguese Table was born.
Maria's Portuguese Table on RIPBS
Lawton's passion for her culture jumped off the pages of her cookbook and into a new venture: television. After encouragement from her devoted fans, Lawton pursued RIPBS, who loved her vision, and by 2019, Maria's Portuguese Table was being viewed regionally. By January 2020, it went national.
"We went from 0 to 100 so fast," said Lawton. "I don't have millions of viewers, but the ones I do have, are so wonderful."
Maria's Portuguese Table Films on the SouthCoast
Maria's Portuguese Table is so much more than a cooking show. It was incredibly important to Lawton to not only showcase her favorite Portuguese recipes but to also showcase the culture and history.
"If I was going to do this, I was going to do it the right way, and it wasn't going to be behind the stove," said Lawton.
She explained how a simple table played a huge role in her life. For so many people, the table is the place where major decisions are made, discussions are had, and food is devoured, and she takes viewers from her table and out to Portuguese communities, nationally and internationally.
Her latest episode takes viewers on a journey through New Bedford, a bustling hub for Portuguese culture. Next week, she takes us to the island of Teixeira.
Maria Lawton is the first Portuguese woman on PBS to talk about Portuguese food, Portuguese history, and Portuguese culture. Enjoy her episodes every Sunday on RIPBS at 7 pm or on the RIPBS website.
Fall River Photographer Captures the Pure Essence of Portuguese Culture
Helder Sousa has an eye for photography and a beautiful way of capturing the pure emotion of the Portuguese Rameiros.
Scenes From The 10th Annual International Portuguese Award Show
On April 23rd, the Providence Performing Arts Center hosted the 10th annual International Portuguese Music Awards.
More From WFHN-FM/FUN 107