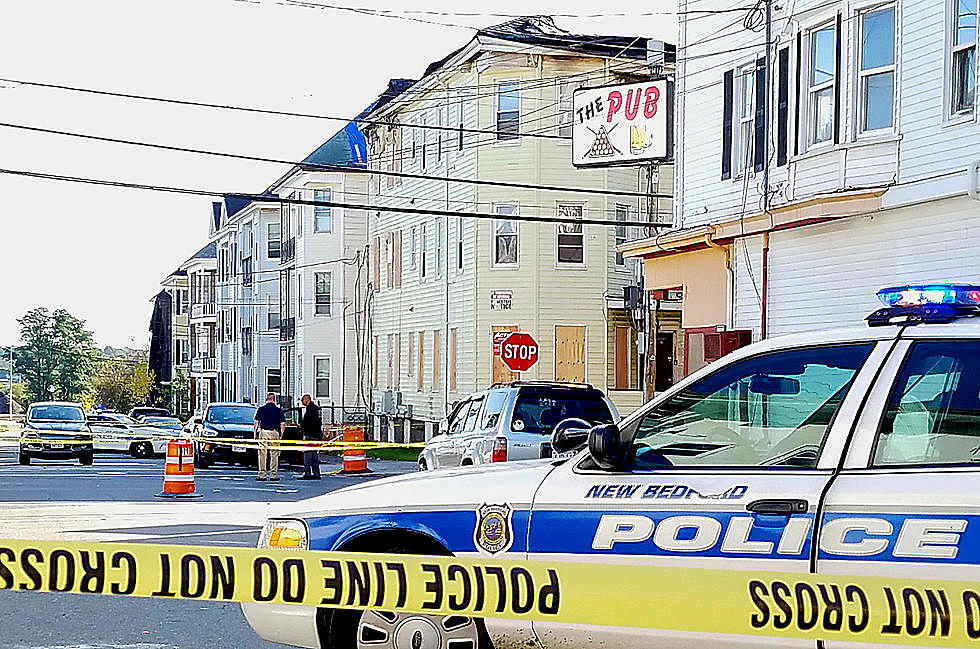 Man Convicted in New Bedford Murder
Taylor Cormier/Townsquare Media
NEW BEDFORD — A man has been convicted of murder in a fatal 2017 New Bedford stabbing — and according to the Bristol County District Attorney's Office, after the killing, he handed out cocaine to witnesses and told them to keep their mouths shut.
David Antonetty Almestica, 25, was convicted last week by a jury of his peers of second degree murder in the fatal 2017 stabbing of Angel Camacho after a two-week long trial in Fall River Superior Court, the D.A.'s office stated.
He was also convicted of witness intimidation and two counts of assault and battery with a dangerous weapon.
At around 6:30 a.m. on Oct. 4, 2017, Antonetty Almestica met up with Camacho in a second-floor apartment at 45 Tallman St. to sell him cocaine.
The victim was not happy with the price, according to the D.A.'s office.
After Camacho expressed his displeasure, the defendant stabbed him three times: once in the chest, once in the leg, and once with a slashing motion in the abdomen.
The stab wound to the chest pierced his heart.
Antonetty Almestica then threw Camacho down the stairs to the first floor — and when the victim crawled outside to a street corner, the defendant followed him.
The D.A.'s office stated that Antonetty Almestica struck the collapsed victim with a blunt object and kicked him — in front of parents putting their kids on the school bus.
According to the office, the defendant then handed out cocaine to the witnesses and told them to shut their mouths, and that they didn't see anything.
He fled to Springfield, where he was arrested that same evening on a fugitive warrant.
After his conviction last week, Antonetty Almestica was ordered held until his sentencing, set for April 22.
"I am very pleased the jury convicted the defendant of this senseless murder," said Bristol County District Attorney Thomas Quinn.
"The senseless acts of violence committed by the defendant included chasing the victim outside and beating him in the street in broad daylight."
SouthCoast's Most Dangerous Places To Live
After a couple of SouthCoast cities landed in the top 10 most dangerous places to live in Massachusetts, we wondered how the rest of the area stacked up. So, using FBI data to crunch the numbers we came up with a list of crime rates across the SouthCoast. Here are how our local cities and towns rank from most dangerous to least dangerous based on violent crimes.
LOOK: What are the odds that these 50 totally random events will happen to you?
Stacker
took the guesswork out of 50 random events to determine just how likely they are to actually happen. They sourced their information from government statistics, scientific articles, and other primary documents. Keep reading to find out why expectant parents shouldn't count on due dates -- and why you should be more worried about dying on your birthday than living to 100 years old.
More From WFHN-FM/FUN 107