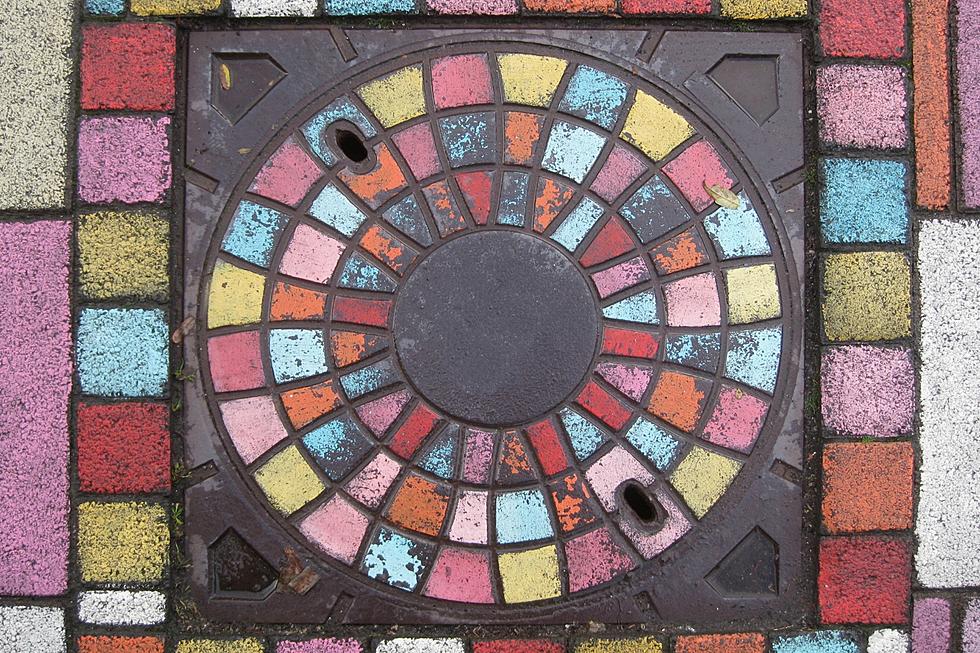 Local Animated Manhole Art Beneath Your Shoes
Getty Images via Canva
New Bedford is an amazing city, full of voracious real life history. Much of our heritage is housed within the New Bedford Whaling Museum, sites associated with the Underground Railroad, the public library and local galleries.
In keeping with our inheritance, we could add something new to our legacy: artful manhole covers.
Japan has mastered the art. The SouthCoast has a sister city there, Tosashimizu, where manhole covers have been created into masterpieces.
For Manjiro Nakahama, the first Japanese person to live in America when he came to Fairhaven, there is a direct connection giving the idea more power to grow.
I bet this would appeal to local businesses looking for unique advertising, like the returning Silmo Coffee Syrup, or regionally – can you see the Patriots and the other Boston teams buying a manhole cover adorned with their brand?
The famous New Bedford Half Marathon could have runners ready to start the race depicted, or the festive Feast of the Blessed Sacrament could be as well. Local luminaries like Tavares, Jibreel Khazan, or a cod fish or scallops could be artfully presented. Do you have some wisdom to pour on?
Before long, other municipalities will be competing with each other to see who has come up with the best manhole art.
We can take something mundane and ordinary like a manhole cover and make it into something extraordinary that adds yet another enhancement to our community.
That said, transforming the customary into the unforgettable requires the will to do it with passion, and a desire to live in a more engaged way. This also requires the peeling away of all that stuff that gets in the way of making an idea like this into real-life history.
These LEGO Artworks Are Un-Brickin'-Believable
Who among us hasn't played with a LEGO or two at some point in our lives? While we may have built some cool houses or sweet cars, most of us weren't working out complete pieces of art using millions of LEGO bricks.
Luckily one amazing artist was and his works are coming to Boston. Here's what you can expect to find at The Art of the Brick this fall.
Lesser Known Museums of New Bedford
Everyone undoubtedly thinks of the New Bedford Whaling Museum when they look for an indoor day in the city. However, there are actually quite a few museums throughout New Bedford for a wide range of interests. We found a few you might not have explored yet that are definitely worth the trip.
More From WFHN-FM/FUN 107