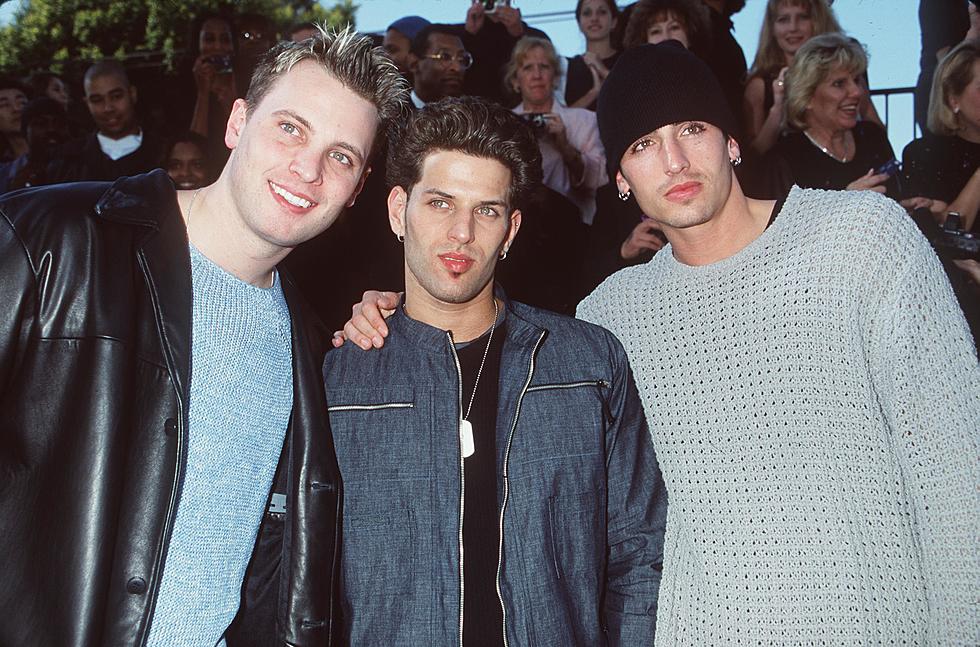 New Bedford '90s Sensation LFO Loses A Third Member
Getty Images
LFO, the famous 1990s Massachusetts boy band with New Bedford roots, has lost another original member. The death of Brian "Brizz" Gillis leaves just one surviving performer out of four.
In a social media post, that member, Brad Fischetti, confirmed the death of Gillis, who was a member of the band until 1998. "The first two chapters of the LFO story lost a main character yesterday," Frischetti wrote. He said he didn't know how Gillis had died nor did he feel it was his information to share.
"I am really struggling to process this tragic loss," Frischetti wrote. "I've said it before and I will continue to say it: the LFO Story is a tragedy."
LFO put New Bedford on the map with their infectious 1999 hit song "Summer Girls" and follow-up "Girl on TV." One of the reasons for that was because of New Bedford's Devin Lima, who replaced Gillis in the group and was part of the trio that rocketed to fame. In fact, Cronin put the group together in the Whaling City with Gillis and Frischetti.
Lima died in 2018 after a battle with cancer. He was 41. His death came eight years after that of fellow Massachusetts native Cronin, who died of cancer at 36.
Through ups and downs, the guys stayed close, even performing at Fun 107's birthday bash at Zeiterion Performing Arts Center in 2009.
LFO still holds a special place in a lot of people's hearts — and heads. "Summer Girls" continues to be an earworm, with its lyrics about New Kids on the Block having a bunch of hits, disagreeable Chinese food and Abercrombie & Fitch. Not too long ago, the guys were featured in a controversial documentary about the clothing brand.
The '90s wouldn't have been the same without their summer anthem.
Frrsichetti wrote that LFO would not exist were it not for his late friend's "hard work and dedication in the early days."
He finished his heartwarming post this way:
"I know that soon or maybe already, Brizz will be greeted by Rich and Devin. And I hope that together, they will make some sweet sounds. I would really like that."
Excuse me while I play "Summer Girls" and remember the good old days when these boys were who I looked up to for style advice.
RIP, Brizz.
21 Famous People You Didn't Know Were From the SouthCoast
Move over Hollywood, you're not the only town that breeds stars. We've compiled a list of some famous people that either are native to the SouthCoast, or eventually called it home.
More From WFHN-FM/FUN 107