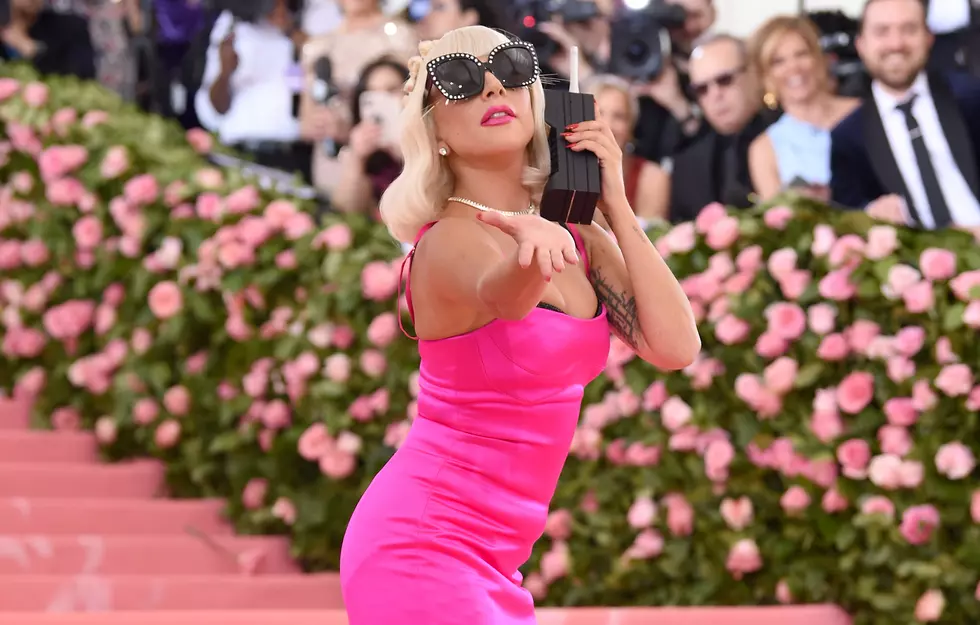 Lady Gaga and Her Love Make It Instagram Official
Getty Images for The Met Museum/
Lady Gaga has made things Instagram official with her boyfriend, entrepreneur/investor Michael Polansky.
View this post on Instagram
Want a little background on the dude that won her heart over my pick, Bradley Cooper? Well, he's just a regular guy (which I like) and is from the Bay area of California. They've been dating (privately) for several months now and it appears he makes her feel very loved and taken care of. That's her type if you haven't noticed the trend with her past boyfriends.
Gaga sat with Oprah a few weeks ago during Oprah's Vision Tour and really opened up about mental health and her struggles with that while growing up. She explained how watching Oprah's show with her mom when she was a young girl and into her teens and early adulthood seriously helped get her through so many rough times. You can watch her full sitdown with Oprah on YouTube. Here's the video that surprised me, though. Oprah went looking for Gaga backstage after the interview and was very emotional as she tried to thank her for being so open and honest.
I'm not sure if I'm supposed to say this but Lady Gaga has a brand new song coming out in about a week or so and it's rumored to sound like a lot of her original music. I can't wait for it.
Fresh off her Super Bowl halftime show, Shakira is announcing that she'll be embarking on a world tour starting in 2021. Live Nation has confirmed that Shakira will be hitting the road next year. No dates, cities or venues have been announced. Ticketmaster just announced that fans can pre-register online for tickets until February 16.
Rumor has it that she will be doing a limited number of cities here in the U.S. to make way for a massive worldwide tour which will take her just about everywhere.
You will not believe the gifts included in the famous Oscar swag bags for the nominees this year. Like, wow!
A 24-karat gold vape pen is just one of the many luxurious items in the Oscars gift bag this year. The list includes a cannabis-infused chocolate tasting for a group. How about $25,000 worth of cosmetic procedures? Botox for days – even months – for the ones who want it. A gift of a lifetime if you ask me: a 12-day yacht vacation with two spa trips. Here's another, custom-designed bulletproof doors for the celebs who are fearful of their lives these days. That's kind of weird if you ask me. And then finally, for the single guys and gals, a year of matchmaking services.
All nominees will receive the swag bag worth nearly $150,000. The 92nd annual Academy Awards are this Sunday, February 9.
Enter your number to get our free mobile app
More From WFHN-FM/FUN 107