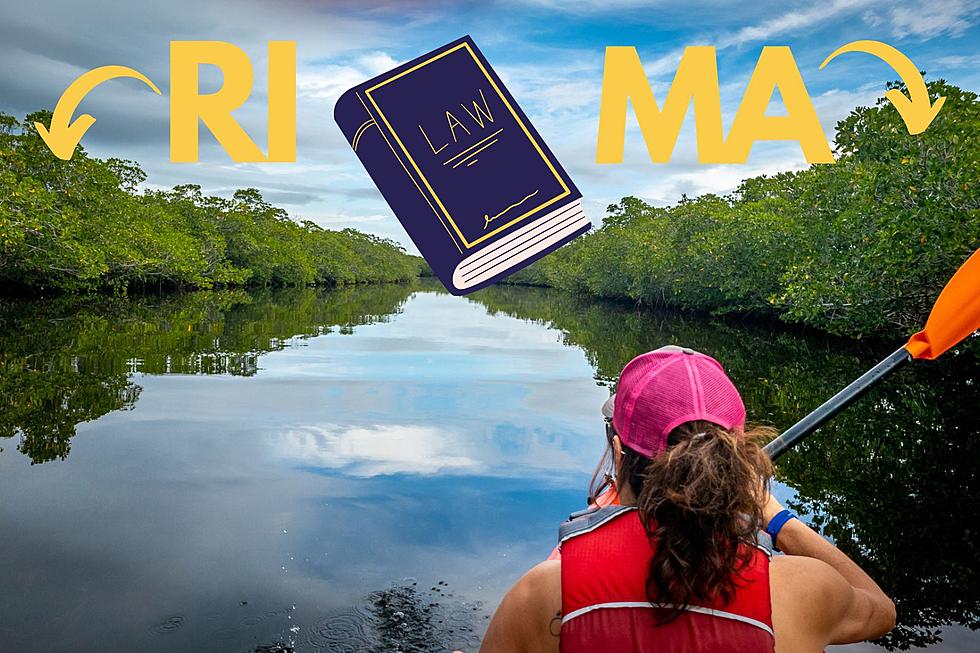 Know Before You Go: Important Boating Regulations for Kayakers
Richard McKracken
Whether you are hitting the waters of Rhode Island or Massachusetts, there are some important boating regulations for all kayakers, canoers and paddleboarders to be aware of this week.
The weather may be nice and warm outside, but water temperatures are still very cold, meaning this Massachusetts life jacket law is in affect.
Seems during the colder months of the year, Massachusetts requires anyone in a boat, kayak, canoe, paddleboard or kiteboard to wear a life jacket. From September 15 - May 15, anyone using a personal watercraft in Massachusetts, regardless of age, has to have on a life jacket.
When the water is colder, people on the watercraft tend to wear more layers, making it hard to swim if they happen to fall overboard. Plus cold water can cause a person to succumb to hypothermia within minutes.
Cold water immersions have been the cause of many boating related fatalities in the Bay State and so the law stands that until May 15, all personal watercraft users put on their life jackets.
That means despite the 80 degree days we are facing soon, the life jackets have to be worn.
At least in Massachusetts it's only until May 15. Rhode Island has a new law that went in affect on April 2 requiring anyone, at any time of year, to wear a life jacket while using a personal watercraft.
Many kayakers and paddleboarders are upset by the new regulations, but as the Department of Environmental Management put it, "The new rules have been written to save lives."
So if you are hitting the water this week in Massachusetts, or are maybe someone who kayaks/paddleboards near the MA-RI border, be aware of the laws.
Violators caught without a life jacket in Massachusetts will face a $50 fine and in Rhode Island the fine is $100.
LOOK: What major laws were passed the year you were born?
Data for this list was acquired from trusted online sources and news outlets. Read on to discover what major law was passed the year you were born and learn its name, the vote count (where relevant), and its impact and significance.
Eight Water Safety Tips to Keep You Afloat This Summer
Beach and pool days have arrived on the SouthCoast, and it's always important to know how to keep yourself, and your family, safe while spending time around water. This summer, keep these water safety tips in mind, courtesy of the Massachusetts State Police Dive Team.
More From WFHN-FM/FUN 107