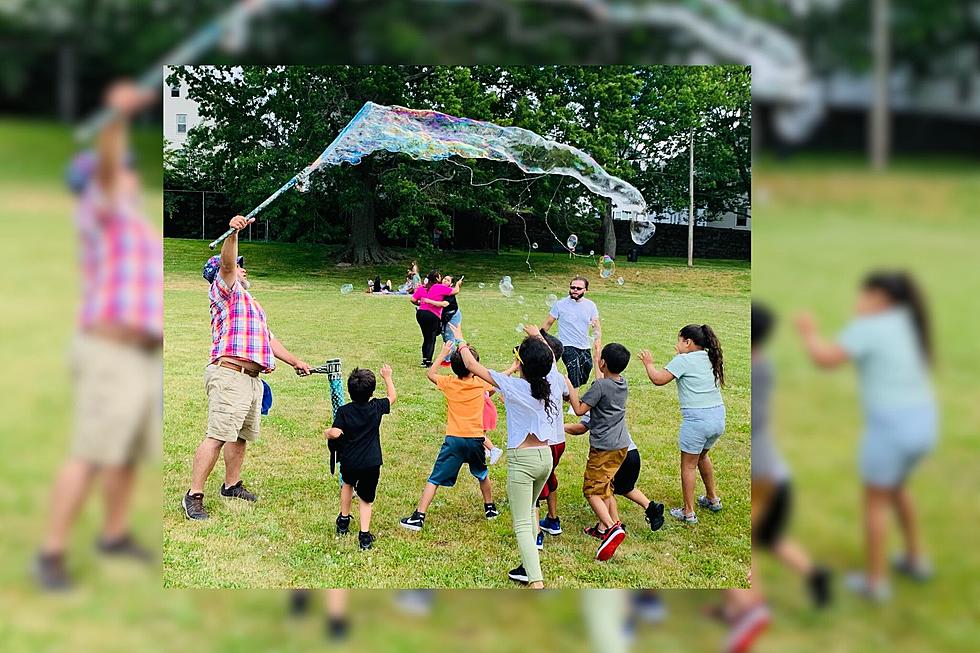 Beloved Tradition Returns to Fall River to Kick Off Summer
Courtesy of Fall River RE-CREATION
A beloved tradition in Fall River continues with the Kick-Off to Summer Event at Ruggles Park hosted by Greater Fall River Re-Creation.
For the last 30 years, Greater Fall River Re-Creation has been bringing free, family fun to the city every summer, and this year is shaping up to be big.
What is the Greater Fall River Re-Creation?
"Greater Fall River Re-Creation has been providing services to Fall River for over 50 years, focusing on socioeconomic disadvantaged youth and families in the city," Director Grace Gerling said.
It is a non-profit recreation and prevention-based organization that provides educational and developmental programs to residents. Its goal is to provide a safe and nurturing environment for the community's youth to learn, grow, and get involved.
Kick Off to Summer Day at Ruggles Park, June 17
Every year, the organization hosts a community event at Ruggles Park in Fall River, and it's completely free to all who attend thanks to the help of community funding.
"We've been doing it for over 30 years and it's such a good time," Gerling said. "Each year, we try to add a little bit more. This year we will have a rock wall, alpacas, music and an obstacle course."
Families can enjoy food, pony rides, face painting, a bounce house, a carnival, games, and even a basketball tournament.
Domino's Pizza on South Main Street donates pizza every single year, and there will be a number of resource tables setting up shop.
"We invite organizations to attend so they can share their information, and it's another great way to promote our summer lunch program that we have in 8 city parks, as well as our other summer programs like sailing and tennis."
Over two-thousand people flock to Ruggles Park each year as families come together to welcome summertime, and Gerling looks forward to another great event on June 17th.
"I enjoy it year after year and seeing some of the same faces coming and enjoying the event," she said. "We've been running it for so many years, folks expect it now, and it's really a great time."
The Kick-Off to Summer at Ruggles Park takes place on Saturday, June 17th.
See Everything to Explore at the Children's Museum of Greater Fall River
The former Bristol County Superior Courthouse on North Main Street in Fall River has transformed over the last decade into the home of the Children's Museum of Greater Fall River. From exhibits that local families know and love to those totally new features that have debuted in recent months, one thing is for sure: This museum is a must-see SouthCoast attraction and we have the pictures to prove it.
Your Complete Guide to Outdoor Dining on the SouthCoast
We compiled a list of all of the restaurants on the SouthCoast that offer outdoor dining. That's right. We did all the legwork for you. Now all you have to do is pick one and call to make that reservation so you can dine al fresco tonight.
*UPDATE: This post was revised in April of 2023.
More From WFHN-FM/FUN 107