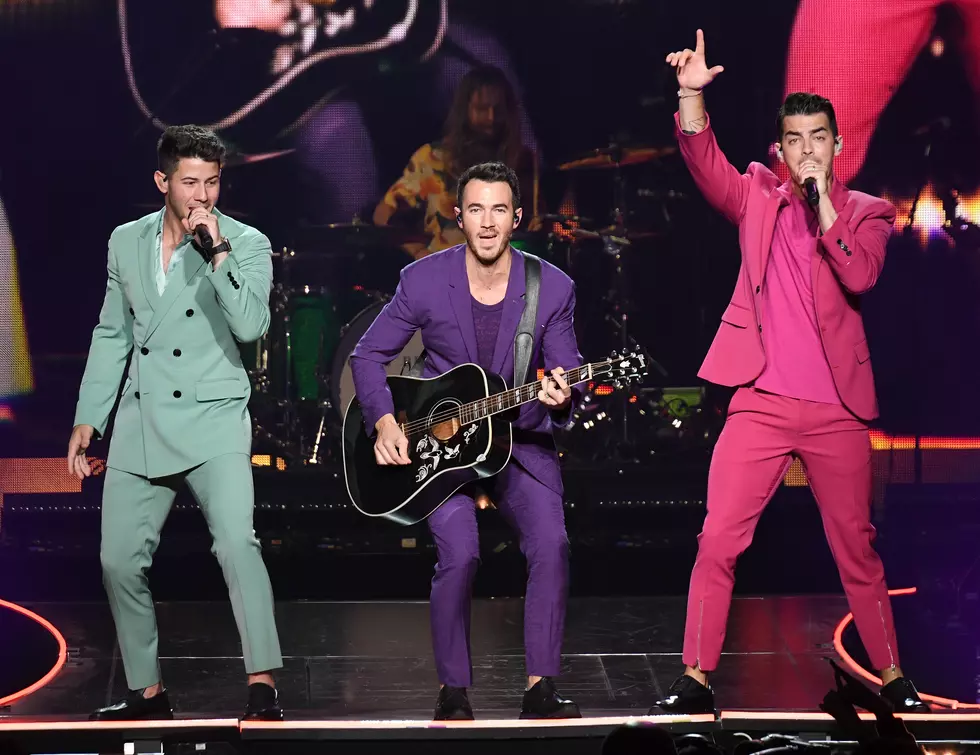 Jonas Brothers Love a 'Rollercoaster' [WICKED OR WHACK?]
Getty Images
It's been the year of the Jonas Brothers. They officially reunited and came back with vigor and a No. 1 hit in "Sucker" that just won't go away. A second number one with "Only Human" isn't far behind.
Their Happiness Begins tour sold out arenas across the country. They even added dates to the tour, now making a second pass through the Boston area come November.
It seemed everywhere you turned, there were the Jonas Brothers. Now I can't confirm if "Rollercoaster" is their next single of not. All I can say is that I heard the song featured on a Toyota commercial during one of the awards shows this year and I haven't been able to get it out of my head.
I think it may have hit potential, but I need you to back me up, or suggest what the next Jonas Brothers single should be. In case you missed me playing it, song here it is:
It's catchy for sure. Maybe it's just me but I think with the commercial getting the song familiar with so many, I think this song has 'hit" potential. Don't let me sway you, though. What do you think of this JoBros song?
Maybe you know a song of theirs that is better that you think should be the next radio single. Tell us.
Either way, do you think this song is "wicked" good or totally "whack?"
Let us know and maybe you can help us decide what the next Jonas Brother's single will be added to the Fun 107 playlist.
Don't worry, my feelings won't be hurt if you don't agree with me on this one.
More From WFHN-FM/FUN 107