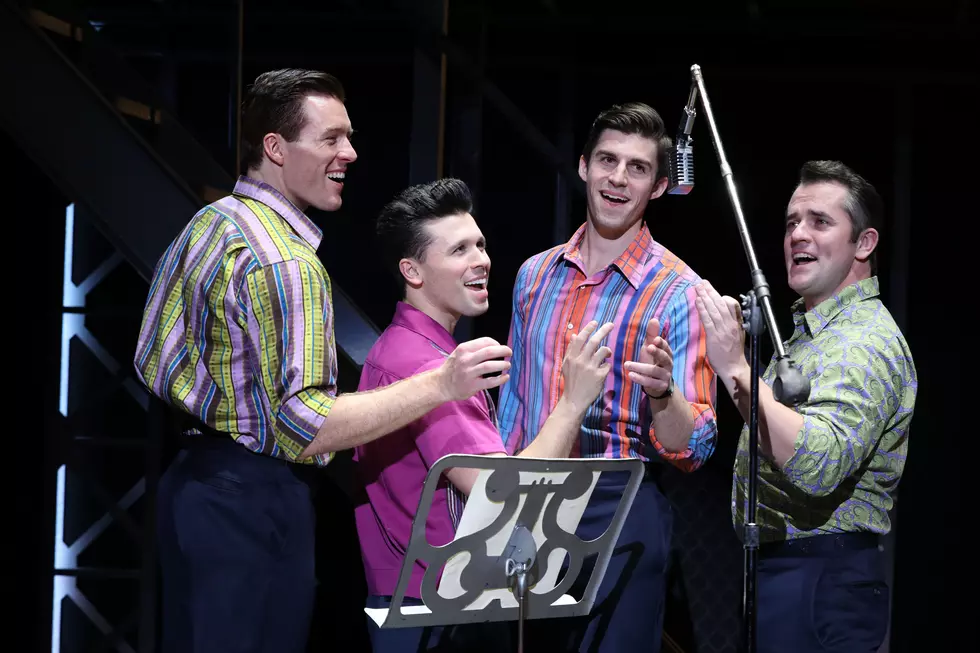 'Jersey Boys' Is Rocking the PPAC This Weekend
courtesy of PPAC
It's the Broadway musical you can spend the night singing along with, and it's at the PPAC all weekend.
Last night I got the chance to check out Jersey Boys at the Providence Performing Arts Center, and much like when I saw Beautiful last year, I loved hearing all these old songs used in a new and exciting way.
The musical is the story of The Four Seasons, how they came together, rose to fame and then got torn apart.
And the entire musical is told using the group's own music.
It is seriously a fun concept. You get one-part play, one-part concert and all parts fun!
And for myself, who is a little too young to have known The Four Seasons in their heyday, it was a fun and entertaining way to learn a whole lot more about this legendary group.
I also loved how the musical is broken down into four seasons. Like four different acts where you get to see a different side to the whole story.
Each season is from the view of another group member, so even though most people see Jersey Boys as the Franki Valli musical, you really do get some perspective from everyone.
And you get a night of good music to boot.
So whether you're going cause your a fan of Broadway or a fan of 60s rock n' roll, Jersey Boys is an entertaining night at the PPAC.
The show is around all weekend with two shows on Saturday and two on Sunday.
More From WFHN-FM/FUN 107