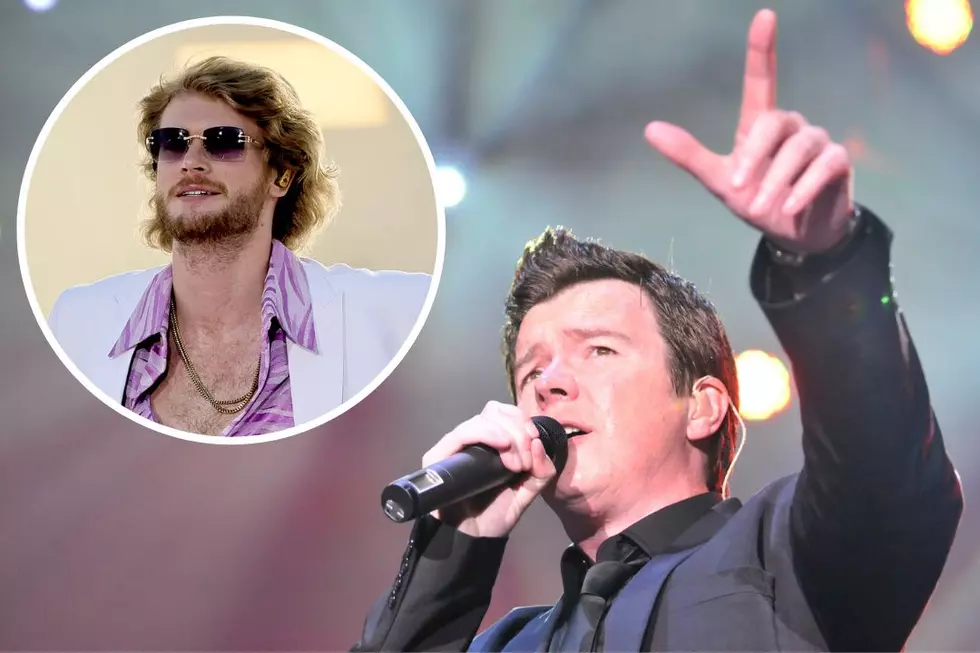 Rick Astley Suing Yung Gravy for Alleged 'Never Gonna Give You Up' Voice Imitation
Theo Wargo / Stefen Chow, Getty Images
Rick Astley is suing Yung Gravy for millions of dollars for allegedly including an imitation of Astley's signature vocal style on the song "Betty (Get Money)," which interpolates "Never Gonna Give You Up."
The '80s pop star claims Yung Gravy's team hired musician and producer Popnick to directly imitate Astley's vocals from his 1987 hit single without permission.
According to legal documents reviewed by TMZ, Yung Gravy was only able to license the instrumental composition of Astley's song, and was unable to clear a vocal sample.
Astley's legal team alleges Yung Gravy and his team "conspired to include a deliberate and nearly indistinguishable imitation of Mr. Astley's voice throughout the song."
In the suit, Astley claims he has lost future collaboration opportunities due to the alleged unlicensed vocal imitation.
According to Billboard, Astley's lawyers claim the singer has suffered "immense damage" due to Yung Gravy's song because he is "extremely protective over his name, image and likeness."
Watch Rick Astley's "Never Gonna Give You Up" Music Video:
Additionally, in the suit Astley's team cites a Billboard interview with Yung Gravy in which the rapper explained how he was able to recreate Astley's vocals for his Billboard Hot 100-charting song, which was released in 2022.
"I always thought that sample would be sick to do something with. I just never figured it was clearable. Somebody who had part-ownership of the rights to the sample hit me up like, 'We f--- with you, you should try it out,'" Yung Gravy shared.
"My boy Nick [Popnick], who does a lot of sample replays and recreating original samples, we basically remade the whole song. Had a different singer and instruments, but it was all really close because it makes it easier legally," he continued.
Watch Yung Gravy's "Betty (Get Money)" Music Video:
Both Astley's "Never Gonna Give You Up" and Yung Gravy's "Betty (Get Money)" were big hits upon their release in the U.S.
Astley's song claimed the No. 1 spot on the Billboard Hot 100 chart in 1988.
Meanwhile, Yung Gravy's song has achieved Gold status for selling 500,000 equivalent song units in the U.S.
Pop Stars Hit With Music Lawsuits
More From WFHN-FM/FUN 107