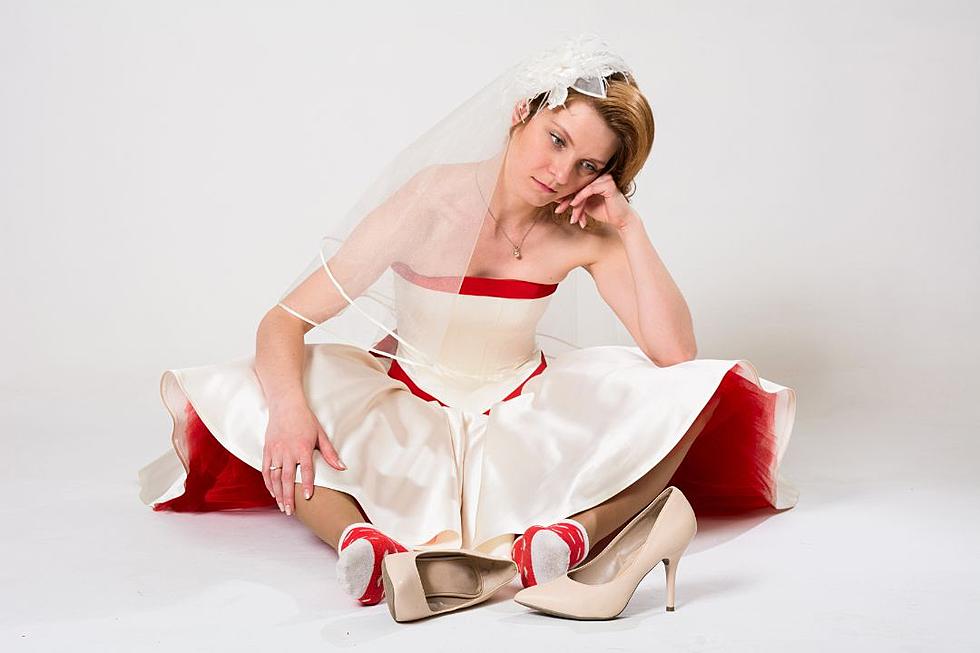 Bridezilla Slammed for Not Allowing Maid of Honor to Choose Dress, Calling Own Style 'More Classy'
ThinkStock via Getty Images
A bride-to-be on Reddit was roasted after revealing she won't allow her maid of honor to choose her own dress for the upcoming wedding.
"I'm getting married in August. My best friend Crissy (fake name) agreed to be my maid of honor and seemed really excited for me. I told her I wanted my colors to be dark green and pale pink and she agreed it was a really pretty combination. So when we were dress shopping she kept picking out green dresses. I told her I wanted her to wear pink instead," she wrote on Reddit.
"She was disappointed and said she doesn't like pink and would probably not buy a dress from the store we were at if it wasn't in a color she liked (because the boutique was pricey)," the bride continued, adding she told her friend to find "an appropriate dress in the specific shade of pink" she requested.
"Since then she has been sending me links to dresses that are NOT close to the color at all and green ones with pink floral. She made a comment about how when I was her maid of honor a few years ago, she let me buy a dress I've worn multiple times since," the bride-to-be shared.
READ MORE: Maid of Honor Gives 'Disastrous' Wedding Speech About How She 'Doesn't Know' Bride
"But it's my turn now and I think the dress is a standard part of the maid of honor role. It's making me think she's not going to be a good maid of honor to me. I mentioned this to my sister and she said I was being a bridezilla. She reminded me that Crissy was a really relaxed bride and that we obviously have different expectations about wedding roles and need to talk it out," she continued.
The bride also claimed that her "style is more elegant and classy" than Crissy's.
"When I first started talking to Crissy about my wedding plans, she kept reminding me that it's one day and just a party and stuff like that. But I have dreamed about this day since I was little. I feel like Crissy doesn't understand how important it is to me that my day is picture perfect because she admitted getting married wasn't ever really important to her," she added.
The woman's fiancé has sided with her, while her sister still thinks she's being unreasonable. Meanwhile, her friend hasn't responded to her texts ever since she "shot down the last few dresses" she sent over.
READ MORE: Maid of Honor Who Bride Punched in the Face Considering Stepping Away From Friendship
In the comments section, users blasted the bride for being so demanding.
"If you want her in a pink dress from a pricey boutique, you pay for it. I don't understand this tradition that a bridal party should pay for their own outfits anyway," one user wrote.
"Wait until a few things go wrong on her 'picture perfect,' 'elegant and classy,' big day. I hope she throws a big tantrum and everyone sees how horrible and shallow she is," another chimed in.
"Pull your head in. If you want to dictate what someone wears you cough up the cash. And pearl pink does not automatically equal elegance. Newsflash ... different colors work/don't work on different skin tones," someone else commented.
Britney Spears Loves to Wear a Mini Dress
Below, check out photos of Britney Spears wearing a mini dress over the years.
More From WFHN-FM/FUN 107