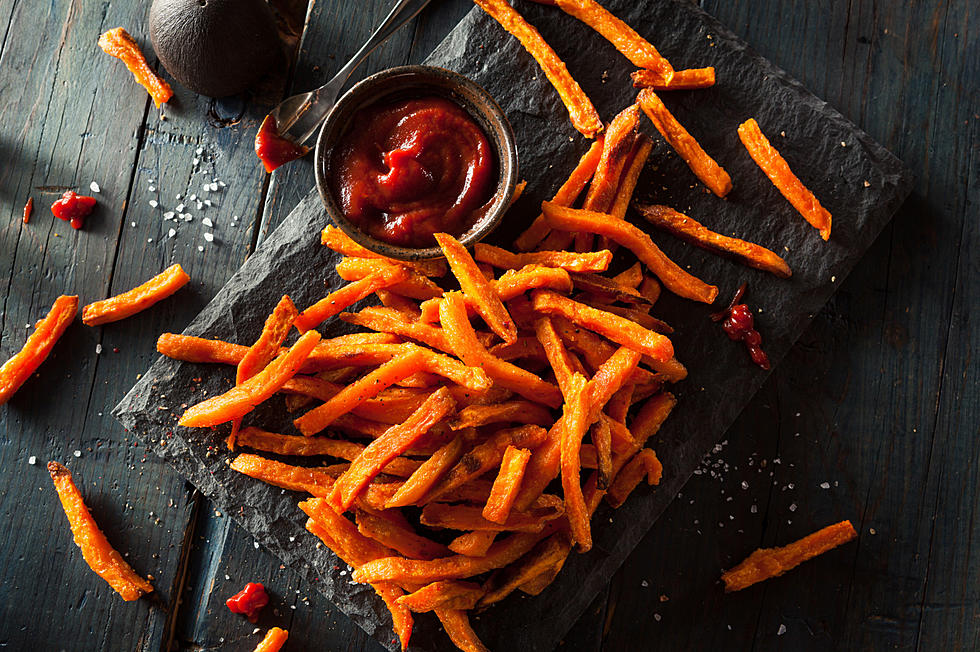 It's National French Fry Day, and Here Are My Favorite Fries
bhofack2
The debate has been raging for years over who has the best fries. I thought since it's National French Fry Day, I would share which fries I think are the best.
It's no secret that the fast-food chains have very different styles of fries. Who knew that you could prepare these potato slices so differently?
Some like them crispy, some like them soggy. I like them somewhere in between.  When it comes to which fast-food fries I prefer, it's Burger King, hands down.
But when it comes to the perfect french fry, I have a local spot in Downtown New Bedford that I crave.
The best overall french fry has to go to DNB Burgers. Something about the spices they toss their fries in and then they top it with rosemary – just talking about them is making my mouth water.
Oh, and let's not forget the dipping sauce for these delicious little fried potatoes. If you are a dipper then you know there are many different things you can dip into. In high school, I was a ketchup and mayo kid all day. Now, I prefer dipping in ranch dressing, although some SouthCoast restaurants have come up with some creative ketchup recipes that they don't want to share.
Guess the question is, on this National French Fry Day, who do you think has the best fries on the SouthCoast?
Enter your number to get our free mobile app
More From WFHN-FM/FUN 107