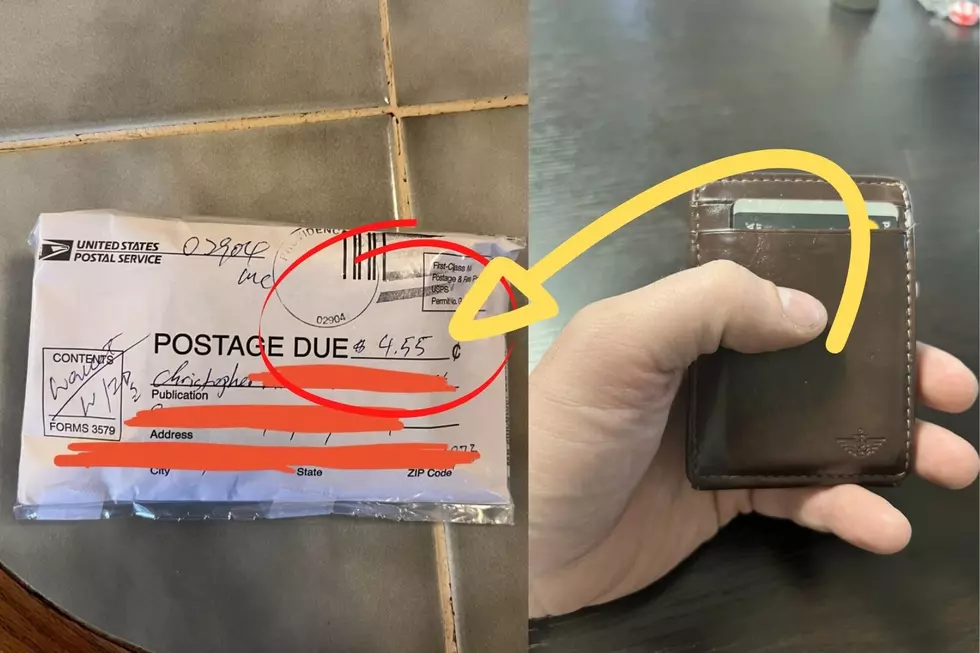 If You've Lost Your Wallet, There's Hope, but Also a Price to Pay
Gazelle/Townsquare Media
If a magical genie could grant me one wish, it would be to get my life back into order.
I honestly couldn't tell you how many times I've misplaced or lost my wallet, keys, phone, etcetera.
My life is complicated enough, so not being able to find something as important as my wallet just adds to the chaos.
Speaking of which, last week, I could not find my wallet for the life of me. The last place I remember having it was in Fall River at The Cove Restaurant. I had just left a wedding meeting with a future bride. The wallet must have fallen out into the parking lot. I called the restaurant the following morning and it was nowhere to be found.
Since this wasn't my first time losing valuables, I've learned to wait a few days before pulling the trigger on a new license or card. Chances are, I've found, what I'm looking for will turn up when I least expect it.
Sure enough, I received a package in the mail from the U.S. Postal Service with my wallet intact, wrapped up in a small parcel.
That's when I learned that if you find a wallet on the ground and don't want to bother calling the person, as long as there is some sort of identification with an address on it (such as a driver's license), you can simply drop it in a U.S. Postal Service-certified mailbox and they'll take care of delivering it to the rightful owner.
Coolm, right? However, there's a price to pay if the wallet that was found is your own.
On the front of the parcel, in large lettering, was the message: "Postage Due."
$4.55.
That's what I owe the post office for the service required to return the missing wallet. Now, I'm not complaining one bit, so don't get me confused for a cheapskate. If anything, I saved money considering a new (replaceable) license is $25 in Massachusetts.
It's a win-win situation. I saved $20 and I got my belongings back. It can only get better from here.
Knock on wood.
What SouthCoast Moms Really Want for Mother's Day This Year
I never know what to get my mom for Mother's Day, so I decided to ask the opinions of local moms, and they did not disappoint.
More From WFHN-FM/FUN 107