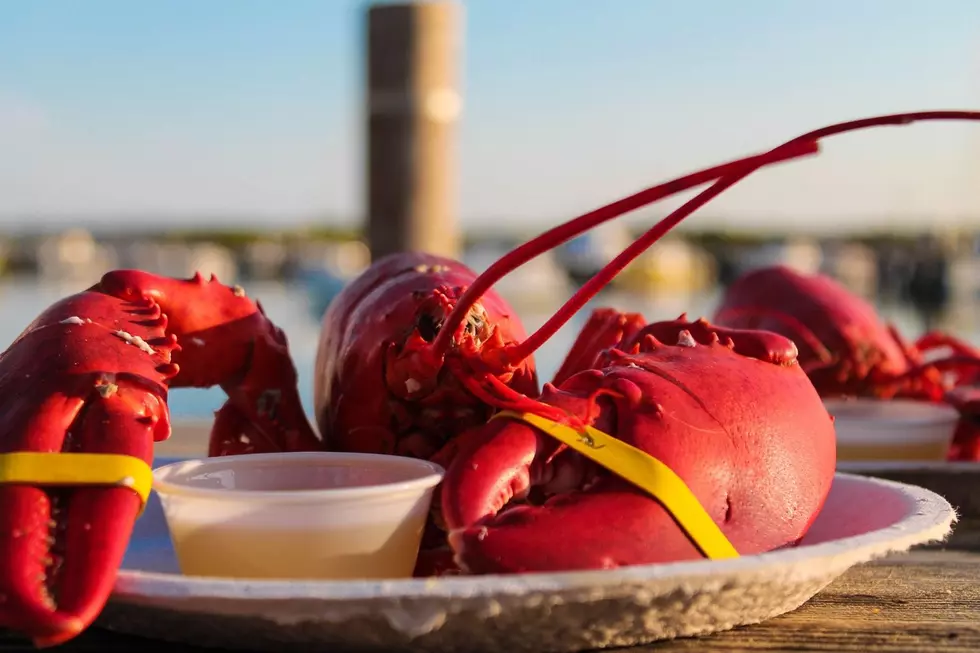 How Lobster Went From 'Poor Man's Food' to Delicacy
Martha's Vineyard Chamber of Commerce and Tourism
Here on the SouthCoast, we sure do love lobster. While New Bedford's port may mostly be known for scallops and groundfishing, lobster is never too far from anyone's seafood dreams around these parts.
As with most things these days, lobster is pretty expensive. It's become something we can really only treat ourselves to now and then, and it's certainly considered by most to be a delicacy.
Of course, it wasn't always that way. I remember when I was a kid, I went to visit the Mayflower II in Plymouth as part of a school field trip. The re-enactor asked me what my favorite food was, and I immediately replied, "Lobster!" Full disclosure, this was before I had ever tasted the deliciousness that is prime rib.
The re-enactor looked at me in all of his 17th-century glory and exclaimed, "Lobster? LOBSTER? You mean the cockroach of the sea?"
That's when I learned that, for the longest time, lobster was considered poor man's food.
As the re-enactor informed us, lobster was something the Pilgrims and Native Americans used as fertilizer for the crops; nobody really wanted to eat it unless they absolutely had to, because there was no other source of protein around. They gave it to prisoners so that they wouldn't have to feed them the foods they actually wanted to eat themselves.
That's probably why lobster isn't part of a traditional Thanksgiving meal.
As I was checking out some local menus over the weekend while contemplating a GrubHub delivery, I noticed all the variations of lobster, even multiple varieties of lobster rolls, and the prices associated with them. That's when I started to wonder, when exactly did lobster go from being the "poor man's food" to something so expensive?
I found an article from Business Insider that offered some insight, and it wasn't what I expected to be the reason(s) why lobster became a delicacy.
It was because of two things: canned food and the train.
When canned food became a thing in the mid-1800s, canned lobster became all the rage in parts of the country where they'd never even seen a lobster. That, combined with the train bringing people from across America to the Atlantic coast where they could feast on lobster right out of the ocean helped foster an insatiable appreciation for the crustacean that has never subsided since.
As the article points out, even when the price of lobster goes down, most restaurants still charge higher prices for lobster dishes.
So there you have it, a little history on how lobster went from being the poor man's food to being one of the most expensive things on the menu.
The Dishes to Try Most at Over 100 SouthCoast Restaurants
From the freshest seafood you can find to some of the best dang Portuguese dishes outside of Portugal itself, there are so many dishes to enjoy and love here on the SouthCoast, and we put 'em all into one spot. Check out more than 100 of the SouthCoast's favorite restaurants, and let us know if your favorites made the list.
Your Complete Guide to Outdoor Dining on the SouthCoast
We compiled a list of all of the restaurants on the SouthCoast that offer outdoor dining. That's right. We did all the legwork for you. Now all you have to do is pick one and call to make that reservation so you can dine al fresco tonight.
More From WFHN-FM/FUN 107