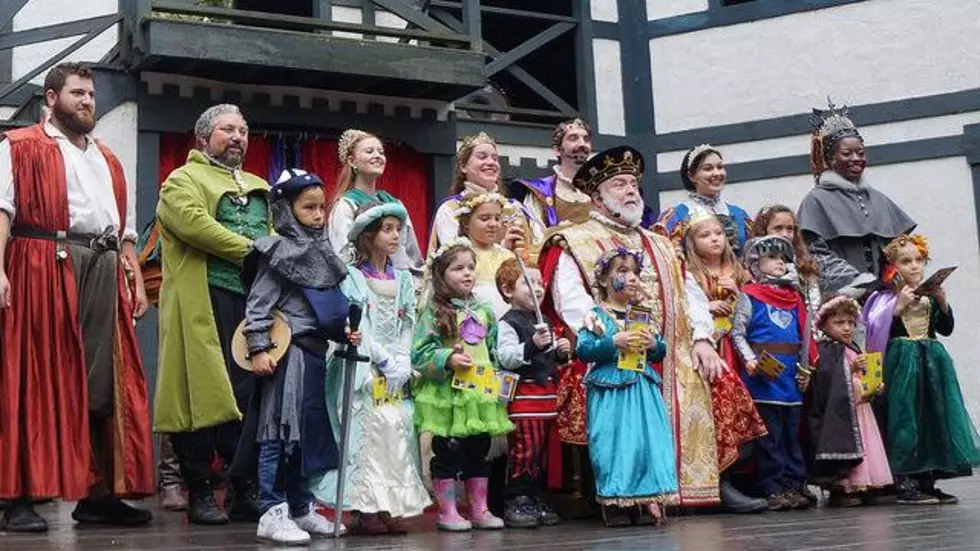 Here's Your Last Chance to Join The Ranks of King's Richard's Court in Carver
King Richard's Faire
Hear ye, hear ye!
King Richard is kindly requesting the presence of all who seek to audition for the 2023 season. Although in-person auditions have come and gone, there's still a small window to submit your best villager impersonation via video submission.
Do you think you have what it takes?
You'll have until May 1st to get your videos over to King Richard to see if you are worthy enough to join his court at the wildly popular King Richard's Faire. You must be available between the dates of September 2nd and October 9th and prepared to play the part you've been tasked with. All videos should be emailed over to info@kingrichardsfaire.net to be selected along with a resume and a current photo of yourself.
For the part of Actor/Singer, the following should be included in the video audition:
Performing two contrasting songs: one uptempo, one ballad on video Performing a one-minute monologue.
Demonstrating any special skills (musical instruments, dance, etc.)
For all Specialty and Music Acts, your video should include:
• Performing special skills: juggling, musical instruments, magic, stilt walking, etc.
• Also current photo and resume, and any promotional materials
This event comes around only once a year and attracts thousands who enjoy the entertainment and hospitality under King Richard's rule. Whether you're in attendance to work or be merry, there's something for everyone. You can purchase your tickets in advance here. Gates will be open at 10:30 AM and closed at 6:00 PM. Good luck!
Ridiculous One-Star Reviews of the SouthCoast's Favorite Fall Tradition, King Richard's Faire
The SouthCoast loves King Richard's Faire and most of us go each year, which is how the faire has been able to successfully operate out of 80 acres of Carver forest for four decades. Yet not everyone was enchanted by the 16th-century themed festival. Here's what people have found fault with over the past 10 years after a trip to the renaissance faire.
More From WFHN-FM/FUN 107