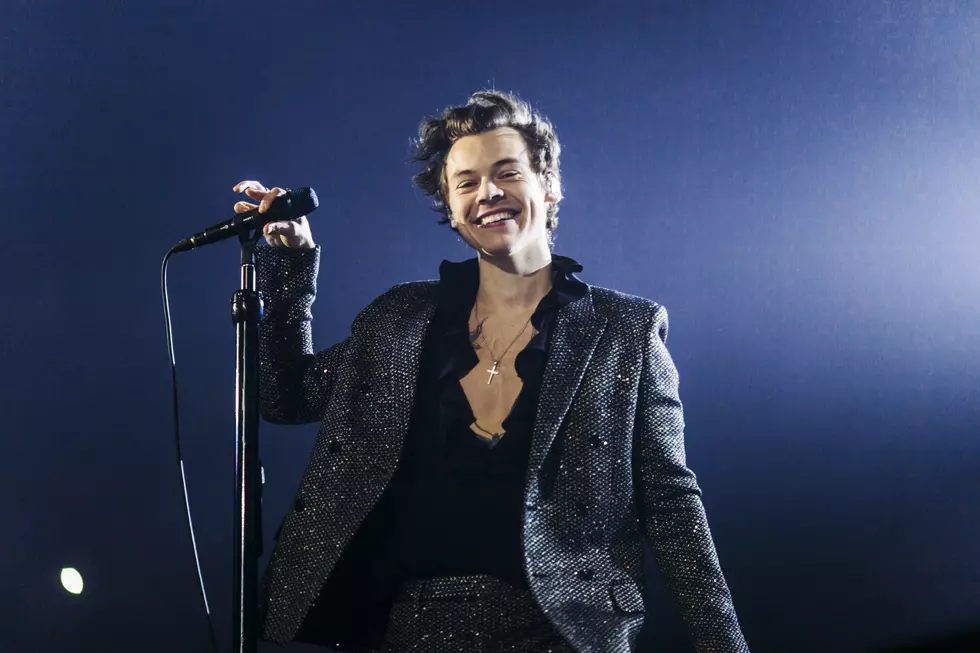 Harry Styles Is the King of Pop Foreplay [WICKED OR WHACK?]
Helene Marie Pambrun via Getty I
He is being dubbed as the King of Pop Foreplay because he keeps dropping music and never actually pulls a No. 1 hit. Harry Styles is putting out music that doesn't necessarily fall into the pop realm or any real genre of music.
Harry is charging ahead with a sound reminiscent of the Beatles. He is set to go out on a solo headlining tour next year. The tour is called Love On Tour 2020. He happens to be bringing his tour to the TD Garden on July 10, 2020, only weeks before Taylor Swift comes through with her Lover East at Gillette.
Lots of rumors have been circulating with his fans and in the music industry regarding his sexual fluidity. He has this larger-than-life persona and appears to be almost Prince-like in how he addresses his sexuality, mysterious and I'm here for all of it. Harry appears to be forging his own destiny as a solo artist and while he may not have a No. 1 hit under his belt like the other former One Direction members, he is still selling out arenas around the world and has an extremely loyal fan base.
In case you missed me playing Harry's new song "Adore You," you can check it out here:
I don't know what it is about Harry Styles but I'm intrigued. His musical style is something I can't quite put my finger on. What do you think? Is Harry's new song wicked good? Or do you need to hear it a few more times before you can decide? Either way, I want his clothes. He has such an awesome and unique fashion sense.
Enter your number to get our free mobile app
More From WFHN-FM/FUN 107