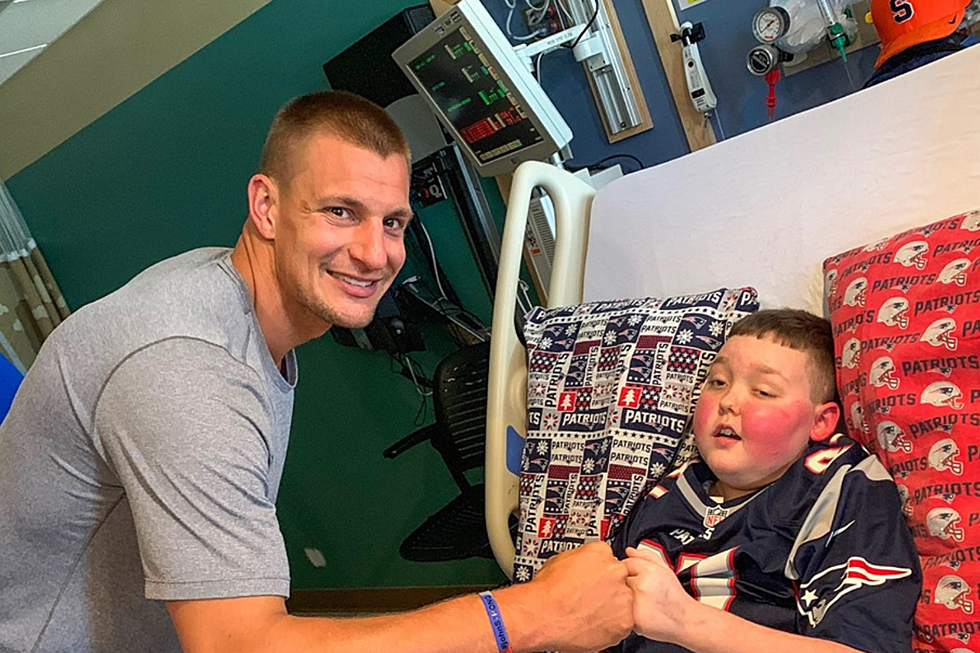 Gronk Visits Boy Battling Brain Cancer
New England Patriots Facebook
An emotional story to report out of Albany today. Our favorite retired NFL tight end has done it again. 
Rob Gronkowski isn't afraid to party and have a good time. At the same time, however, Gronk has an obvious soft spot for kids. Repeatedly throughout his career, both with and without the press with him, Gronk has spent significant time visiting sick kids in the hospital.
Today, Gronk visited John. He drove all the way out to Albany to pay a visit to the 11-year-old who is battling brain cancer.
In one of the most bittersweet photos you'll see all day, No. 87 is smiling ear-to-ear and fist-bumping his new little friend.
John is laying in a bed adorned with New England Patriots pillows and a fleece Patriots blanket. Of course, John is wearing a replica home Gronk game jersey. What is amazing is that Gronk brought along an authentic Gronkowski Patriots game jersey that the future Hall of Famer autographed for the boy.
Gronk continues to kill the retirement game like no other player in recent history. The former Patriot continues to live life on his terms: having fun and doing good.
John's wish was to meet Rob. Today his wish came true. We just couldn't be happier.
More From WFHN-FM/FUN 107