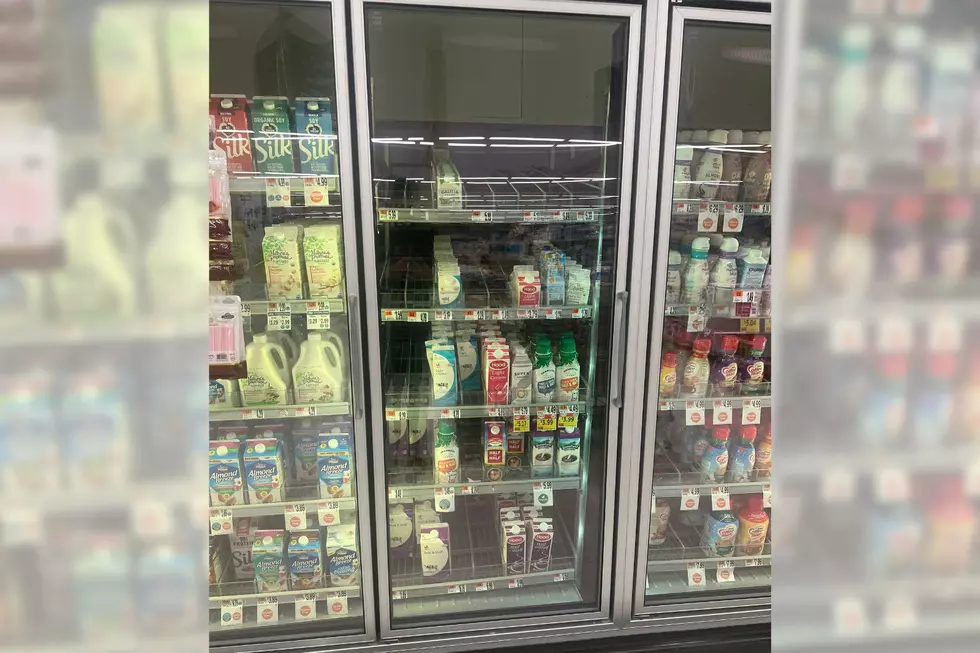 Good Luck Finding Heavy Cream on the SouthCoast for Thanksgiving This Year
Gazelle/Townsquare Media
Every year around Thanksgiving, there's always some kind of shortage. I've seen everything from turkeys to gravy, but this year took me by surprise.
I cannot, for the life of me, find heavy cream in any store anywhere.
I've searched high and low across the SouthCoast from Wareham to Somerset, popping in and out of Stop & Shop, Market Basket and Shaw's with zero luck. It could, perhaps, just be bad timing on my part, but everywhere I've ventured, the shelves have been bare.
It does make sense that more people are buying heavy cream now with the holiday season upon us, but I don't recall cream ever being an issue. Then again, Price Rite on Hathaway Road has a sign up  about a heavy cream shortage dating back to August of 2021. I must have missed that one.
Half-and-half, as well as light cream, were in abundance next to vacant shelves where heavy cream was once stocked.
According to CNN, a cyber attack back in December 2021 might have been responsible for a cream cheese shortage.
The heavy cream shortage appears to be due to several factors, including increased demand and supply chain issues. Since everyone and their mother are making pies for Thanksgiving, heavy cream, or whipping cream, is in popular demand this time of year.
Honestly, if I didn't suggest to my fiancee that I wanted to make my famous homemade alfredo sauce, I would have never had a clue about the shortage. Eight grocery stores later and I'm starting to see that we have a problem on our hands.
20 SouthCoast Massachusetts and Rhode Island Dishes That Deserve to Be Featured on the Food Network
Take a dive into the freshest seafood dishes, Italian specialties, Portuguese favorites and much more for these signature SouthCoast dishes that are so good, they deserve to be featured on the Food Network.
Ten Shortages That Could Affect Your Holiday
Consumer experts seems to be adding new items to the list of things in high demand, but short supply every day. These are the top things on their list that could affect your holiday this year.
More From WFHN-FM/FUN 107