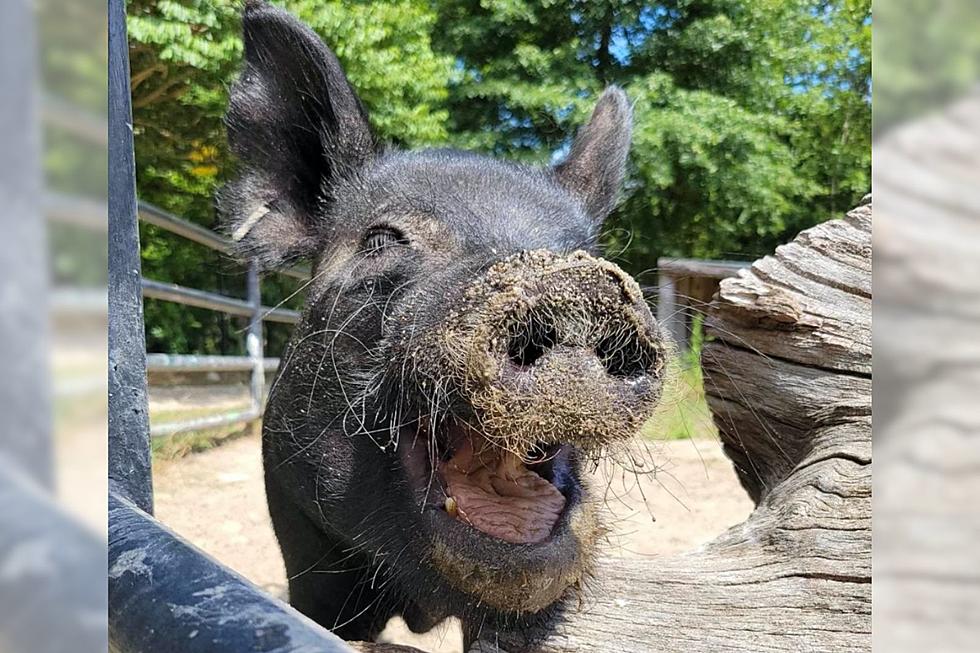 Buttonwood Park Zoo Mourns Loss of Gladys the Guinea Hog
Buttonwood Park Zoo via Facebook
Some sad news came from Buttonwood Park Zoo this week as one of its beloved animals passed away.
The New Bedford zoo took to Facebook to notify the public that Gladys, the guinea hog, is now in a better place.
"It is with heavy hearts that we share the news of the passing of our guinea hog, Gladys. From her gentle snorts to her playful antics, she captured the hearts of everyone who had the pleasure of meeting her," the zoo shared in its heartfelt message.
The post went on to share:
Keeper Kate fondly remembers the moments when she would do maintenance in Gladys' habitat, and Gladys would seek attention by bumping her snout against Kate's leg, just like a cat headbutting someone when they want love. Gladys was quite the 'attention hog,' always demanding love and affection from everyone. She loved going for walks around the zoo, and getting belly rubs, melting our hearts with her playful nature.
The zoo said Gladys was an essential part of its mission to educate guests about the important of preserving heritage breeds and livestock diversity for 14 years.
Keeper Steph put the loss this way:
"Gladys was a smart old lady who will forever be in our hearts."
One by one, locals who frequent the zoo sent their condolences and sympathy. It was just last week that Gladys was living her best life in a mud puddle and was constantly showered with love from the zookeepers and patrons who looked forward to seeing her each visit.
Gladys is now in a better place and her spirit will live on through the memories made at Buttonwood Park Zoo.
Rest easy, old girl.
Buttonwood Park Zoo Welcomes Bearded Emperor Tamarin Monkey
Buttonwood Park Zoo welcomed a bearded emperor tamarin monkey in 2022 and shemight be the cutest monkey you have ever seen.
25 SouthCoast Cats Living Their Best Life at Their Forever Homes
Any cat owner will tell you that cats own you and not the other way around. But when they are this cute, we're not even mad about it. These furry felines may have started in shelters, but now they have a place to call home. Which kitty is your favorite?
More From WFHN-FM/FUN 107