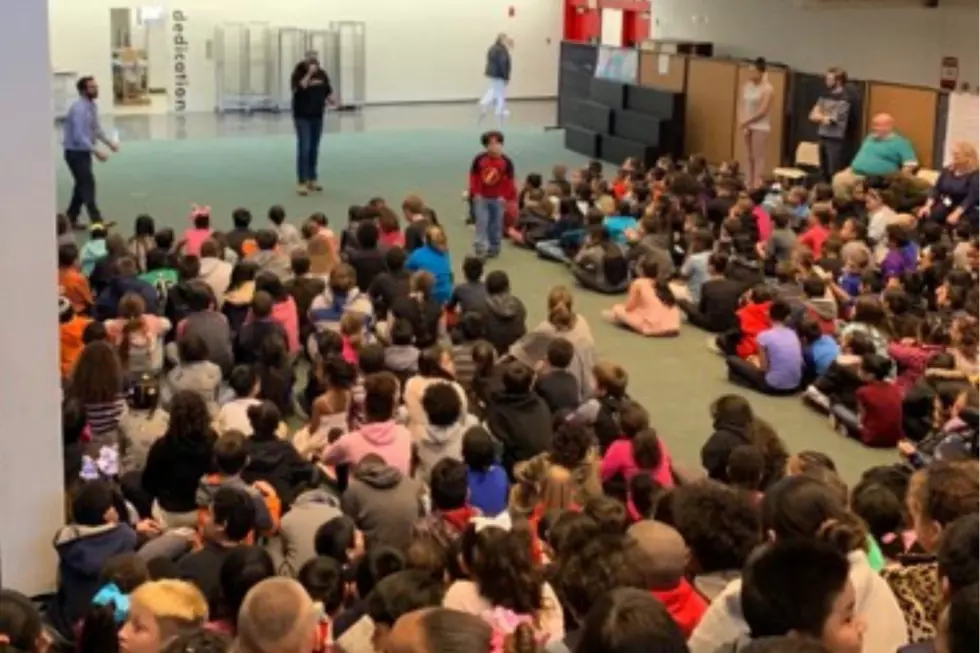 Gazelle's Message to New Bedford's Hayden-McFadden School [VIDEO]
Courtesy of Elizabeth Reis
It's not everyday you get to speak in front of 250 kids.
A good friend of mine who is also a teacher at New Bedford's Hayden-McFadden Elementary School reached out to me to see if I'd like to represent myself and Fun 107 for Career Day. Now, I've never spoken at a career day before, and thought to myself, "Why not?"
Going into the school, I was prepared for 10-15 kids, not an auditorium. It turns out, instead of speaking to one classroom (which is what I thought was the original plan), I was speaking to a large group of students, from second grade all the way up to fifth. What a surprise!
I'll be completely honest, I did not prepare a single word before speaking, I knew why I was there, but instead of reading off of scripts or memorizing note cards, I figured it was best to simply speak from the heart. So I did, and it went a little something like this:
Basically, the most important values in life that I have always lived by, passed down from my parents, is to work hard and never give up. Persistence and perseverance is key, and if there is something that you love doing, then go after it and don't ever stop chasing that dream. I can tell you that I am living proof of that theory, and wouldn't change my path or journey that I've walked for anything else.
Follow the heart, take a chance at something new, and keep moving forward until you find that one thing that makes you smile. Define your character by what you do, where you've been and who you've become. If something doesn't work out, it's not the end of the world; it's the start of a new beginning.
That being said, I'd like to personally thank Hay-Mac for inviting me to speak on behalf of Fun 107 and myself. I left the school feeling a bit more inspired and uplifted than I did walking in. It's an incredible feeling to be able to tell my story and leave knowing I've made a difference. If I left a positive impact on at least one child that day, then I have done my job right.
Always stay humble, always stay kind, and never forget to smile.
More From WFHN-FM/FUN 107