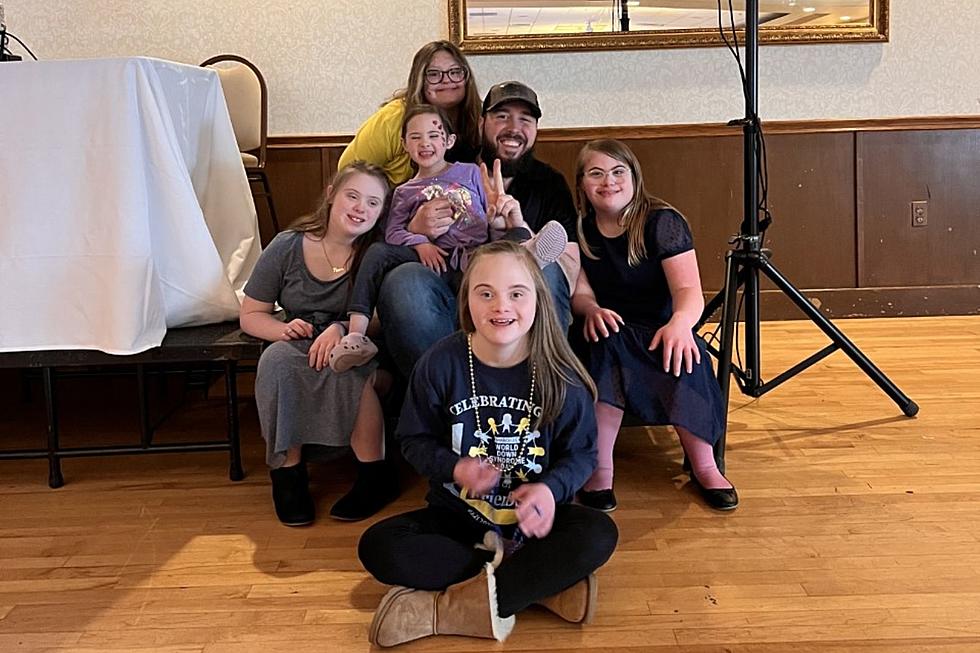 Gazelle Reflects Upon Inclusion on World Down Syndrome Day
Gazelle/Townsquare Media
It's World Down Syndrome Day and my heart is overflowing with happiness.
On Sunday, March 20, I DJ'd a dance at White's of Westport that was dedicated to a group of children with Down Syndrome. The event was four hours long and the children were chock-full of life and energy.
This was, hands down, the most humbling experience for me.
One by one, the kids came up to me, all ages, and asked if I could play them their favorite songs so they could sing along. There was a lot of Encantoand, of course, Frozen selections, but it wasn't until the songs finished that my heart absolutely melted. Each and every single child and teenager thanked their parents and staff for putting on the party. They also thanked their friends just for being there.
They danced like no one was watching and they sang their little hearts out. It was a day of fun that I didn't know I needed until I was fully submerged in a sea of love.
World Down Syndrome Day, held March 21, is all about inclusiveness. It's a reminder that people with Down Syndrome are not different, they're just like you and me. It's a day when we can stand up and together to advocate for those with Down Syndrome. After what I witnessed over the weekend -- the kindness, the smiles, support, facing fears, camaraderie -- in a world full of hate, we could learn a thing or two.
Ask these kids for a hug and they'll give you the universe every single time. It's one of the most surreal feelings. It's a hug that lets you know that you have a friend for life.
Raise the volume of your voice on March 21 (for 21 chromosomes) and let the global Down Syndrome community hear your support. Let's celebrate these wonderful and sweet people who are no different than you or me.
At this dance, I didn't see indifference or a disability. Instead, I witnessed children dancing to the beat of their own drums and heard the sweet sounds of laughter.
No different than you and me.
Westport Photographer Captures Raw Emotion at the Ukrainian Border
More From WFHN-FM/FUN 107