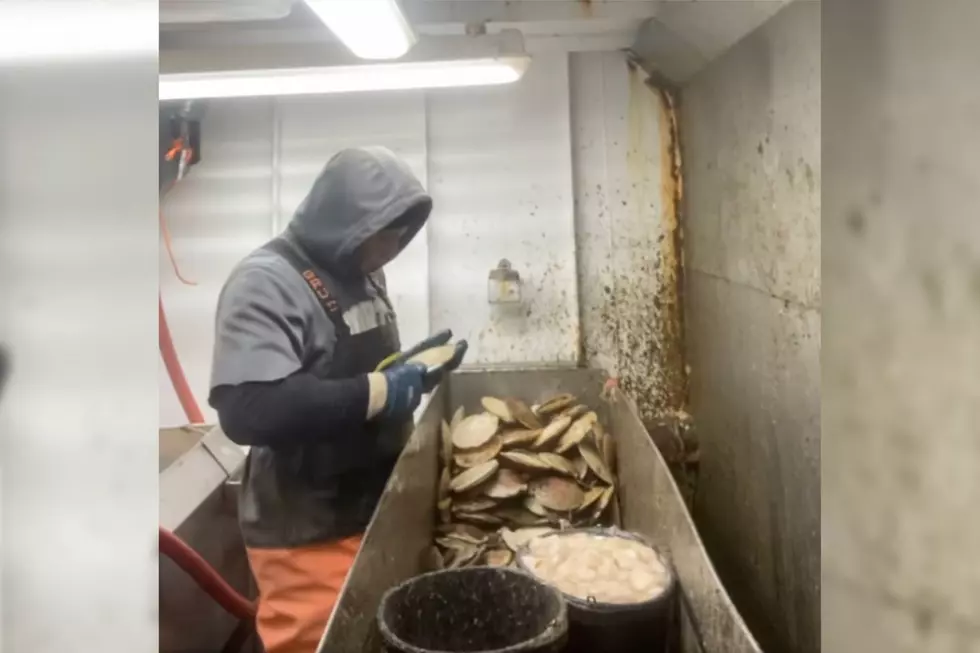 Freetown Scallop Shucker Delivers Satisfying Video
Facebook.com/ Andrew Diggle
We have all heard about how scalloping is not for the faint of heart, but to me, I find it extremely intriguing. It's the danger afoot, the rough seas, and the hard work for me.
One local scalloper by the name of Andrew Diggle is a Freetown resident who has been out and about scalloping since 2016. Now, four years is a good chunk of time within the fishing industry and Diggle has seen and done it all – especially when it comes to shucking.
For anyone who has attempted to shuck a single scallop knows that it's not an easy task and requires practice.
While out off the shores of New Bedford, Diggle's job is to begin shucking the incoming catch, and it just so happens that he recorded himself shucking at a pretty impressive pace if I do say so myself:
The Michael and Maddie Show got the opportunity to chat with Diggle this morning and he humbly proclaimed that although his skills were swift, he's not up to par with some of his shipmates, who he claims can shuck at lightning speeds.
The video shows Diggle fully equipped with his knife and protective gloves, but it's not always a flawless shuck every time.
"I've stabbed myself or cut my hand plenty of times, however, I encourage anyone who's interested in the occupation to give it a shot," he said.
After returning home late last night on Tuesday, Diggle is relaxing and catching up on some much-needed sleep after working on an average of 12 hours each shift aboard his company's boat.
Honestly, I don't care what anyone says, this video is quite impressive and I can't stop watching it.
The 15 Coolest Lighthouses Along the SouthCoast and Cape Cod
Enter your number to get our free mobile app
More From WFHN-FM/FUN 107