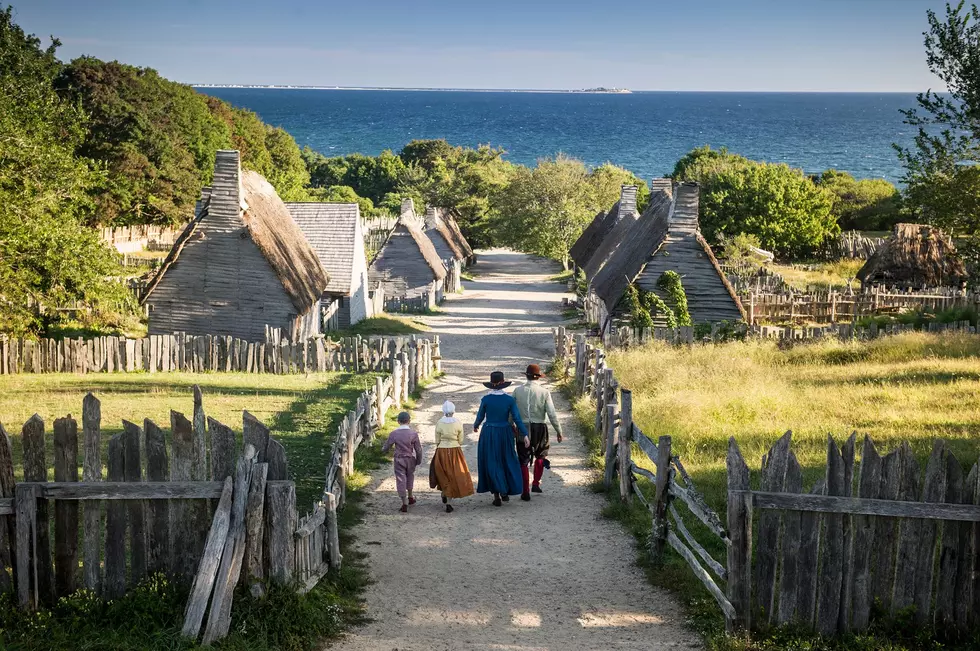 For Those Who Love All Things Pilgrims, Plymouth and Plantation
Plimoth Plantation Facebook
As Plimoth Plantation continues to prepare for a huge 400th celebration coming in 2020, this will be something you'll want to add to your list of things to do this fall.
The Footsteps of the Founders: Mayflower and Cape Cod Tour is happening on Saturday, September 21 and is an all-day event from 8:30 a.m until 5:30 p.m. This will be a fantastic learning experience for those who are definite fans of the Pilgrims and as well as Plimoth Plantation fans and followers.
You'll get to see the beautiful fall season firsthand as you walk in the footsteps of colonial and indigenous communities with Plimoth Plantation historians. Their website had a detailed list of the day's entire activities, cost, what to bring with you and what to expect.
A couple of weeks ago, I wrote about the renovations and updates that were made on the Mayflower II while it has been worked on in Mystic, Connecticut. And just last week, the Mayflower II was lowered into the water in Mystic to prepare for its sail to Boston in the next few weeks.
Alisa Ackerman had this to say about her visit to the Plimoth Plantation this summer:
"Incredible and wonderful day here. The actors are AMAZING. They have deep historical knowledge and fantastic stories to share. Just a fabulous time travel experience which I cannot recommend highly enough. I did not realize until later that all of the actors are playing the roles of real historical characters. It would have been great to watch the Ken Burns PBS show on the Pilgrims before going. I also very much loved the Wampanoag village. I wish there had been more activity there and more guides such as the WONDERFUL man in the main structure who was incredible and had a tremendous amount of information to share about how his ancestors lived."
More From WFHN-FM/FUN 107