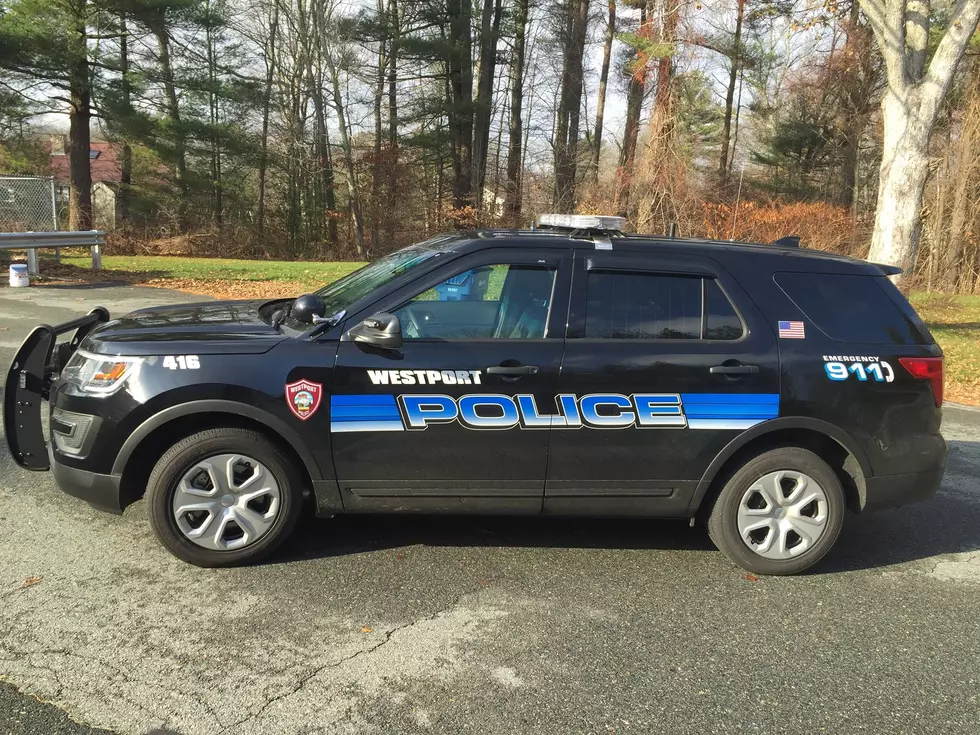 Fall River Man Flips Vehicle Trying to Flee Westport Police
Westport Police Department/Facebook
WESTPORT — A Fall River man faces numerous charges after rolling over his vehicle while attempting to flee from Westport Police.
Police say 41-year-old Stephen Britto of Dover Street in Fall River was driving a 2002 Ford Ranger heading west in the area of 800 State Road Saturday, when at approximately 8:25 p.m., he was observed driving 65 miles per hour in a 50-mph zone.
The officer then activated his cruiser's blue lights and siren, and the vehicle began to slow down as if to pull over for the officer.
However, police say seconds later, the truck accelerated to about 80 mph, driving through a 40-mph zone through the Davis Road intersection, as the driver swerved from the right lane into the left westbound travel lane.
The truck continued on State Road until it swerved abruptly onto the on ramp to Route 88 north. The driver attempted to negotiate the turn at a high rate of speed, causing him to miss the paved ramp and drive onto the grass shoulder behind the guardrail. The vehicle continued about 75 feet until the grass ended and the shoulder became a steep ditch, with the truck striking the back of the guardrail and flipping over.
Britto sustained injuries during the rollover crash and was taken by the Westport Fire Department ambulance to Rhode Island Hospital. He is charged with speeding; negligent operation of a vehicle; swerving between lanes; operating with a revoked driver's license (subsequent offense); having a revoked registration; and operating an uninsured vehicle. He will be summoned to Fall River District Court on those criminal charges.
Police say the on-ramp was closed for two hours Saturday night as the vehicle was removed.
More From WFHN-FM/FUN 107