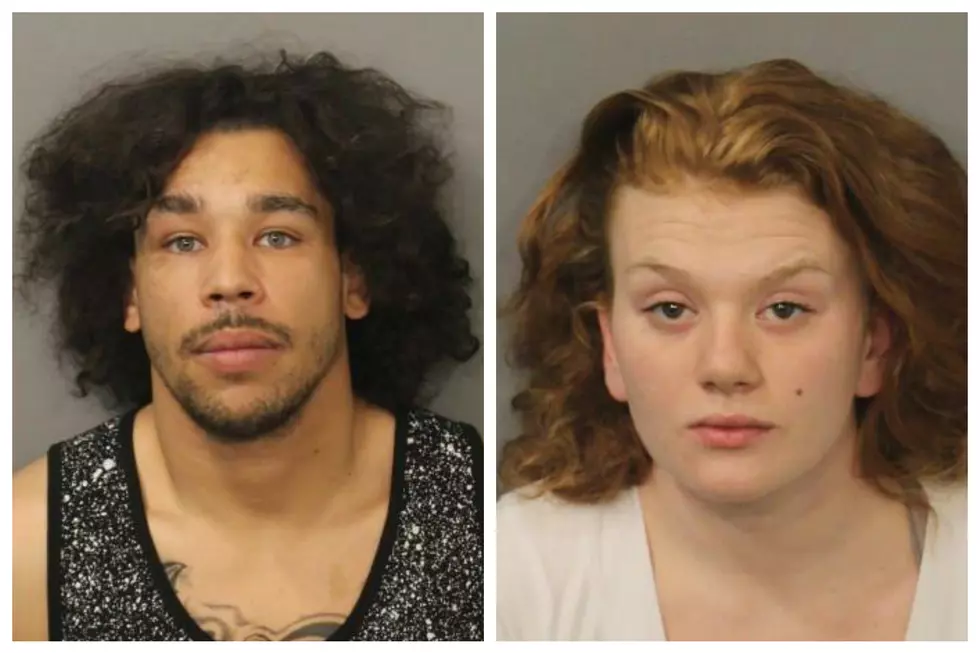 Fall River Man Arrested After Allegedly Pulling a Gun in Bar Parking Lot
Fall River Police/Facebook
FALL RIVER — A Fall River man is arrested after he reportedly pulled a gun on another man in the parking lot of a city sports bar.
Saturday at approximately 12:30 a.m., officers of the Fall River Police Department responded to Mickey Doyle's Sports Bar at 390 Rhode Island Avenue in regards to a male waving a gun. On arrival, witnesses told Officer Paul Furtado that the suspect, a black male wearing a red hooded sweatshirt, was in the parking lot, pointing a gun at another male. People in the crowd repeatedly shouted, "Joe, don't do it." The suspect left in a blue vehicle with a Massachusetts plate, operated by a female who drove away at a high rate of speed.
While on patrol canvassing the area for the vehicle and suspect, Officer Kevin Lopes observed the vehicle occupied by a lone female in the parking lot at 64 Rhode Island Avenue. On the front seat of the vehicle was a red sweatshirt. The female, 22-year-old Justice Therriault, offered no explanation for her association with the sweatshirt, the suspect, or her participation in the events at Mickey Doyle's.
Therriault, with a last known address of 853 Slade Street, was taken into custody and charged with negligent operation of a motor vehicle; unlicensed operation of a motor vehicle; intimidation/misleading; and accessory after the fact.
After hearing a description of the suspect and observing surveillance video from inside Mickey Doyle's, Sgt. Brett Kimball recognized the male as 30-year-old Joseph Migliori.
At approximately 6:40 a.m., Officer Furtado returned to the parking lot of 390 Rhode Island Avenue to search for any evidence under daylight conditions. As Officer Furtado exited his cruiser, Joseph Migliori, with a last known address of 71 East Main Street, exited a white Honda and walked toward Officer Furtado. Officer Furtado took Joseph Migliori into custody without incident on charges of carrying a firearm without a license to carry; assault with a dangerous weapon; disturbing the peace; and disorderly conduct.
More From WFHN-FM/FUN 107