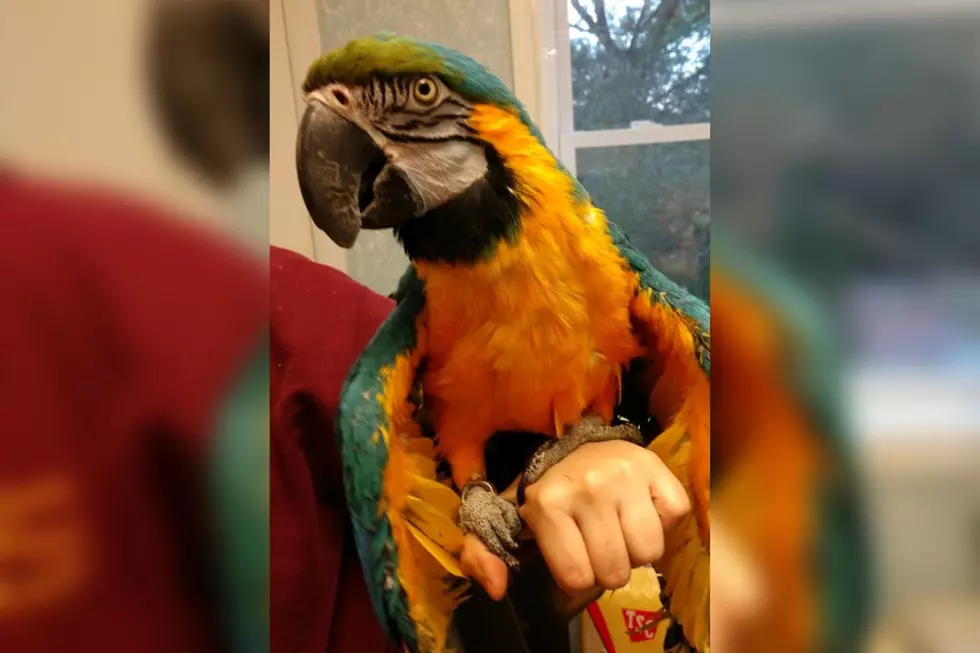 Fall River Shelter Takes in Beautiful Parrot Who Needs a Home
Forever Paws Animal Shelter Facebook
A majestic Macaw parrot has ended up at a shelter in Fall River and his story isn't one for the birds.
Prism landed Forever Paws Animal Shelter earlier this month. This bird's owners could not care for him anymore and hoped the shelter could find a suitable home.
Perhaps most interesting is that Prism is 30 years old and still has lots of life to go.
According to a recent Facebook post, the shelter is unsure if Prism is a boy or a girl. Finding out would require a blood test or surgery. Now, here comes the really interesting part. Macaws, for the most part, are endangered.
If you're wondering if Prism can speak, the answer is yes. However, the shelter said Prism experienced a traumatic event and hasn't spoken since.
The shelter is working with Prism to get help him find his voice again.
The shelter received many applications for the bird and hoped to have Prism in a new home quickly.
See the Adoptable Birds Waiting for You at the Rhode Island Parrot Rescue
Fluffy pets aren't the only pets looking for their forever homes. In Warwick, Rhode Island many exotic birds are available for adoption at the Rhode Island Parrot Rescue and many would make simply stunning addition to any household.
LOOK: Here are the pets banned in each state
Because the regulation of exotic animals is left to states, some organizations, including The Humane Society of the United States, advocate for federal, standardized legislation that would ban owning large cats, bears, primates, and large poisonous snakes as pets.
Read on to see which pets are banned in your home state, as well as across the nation.
More From WFHN-FM/FUN 107