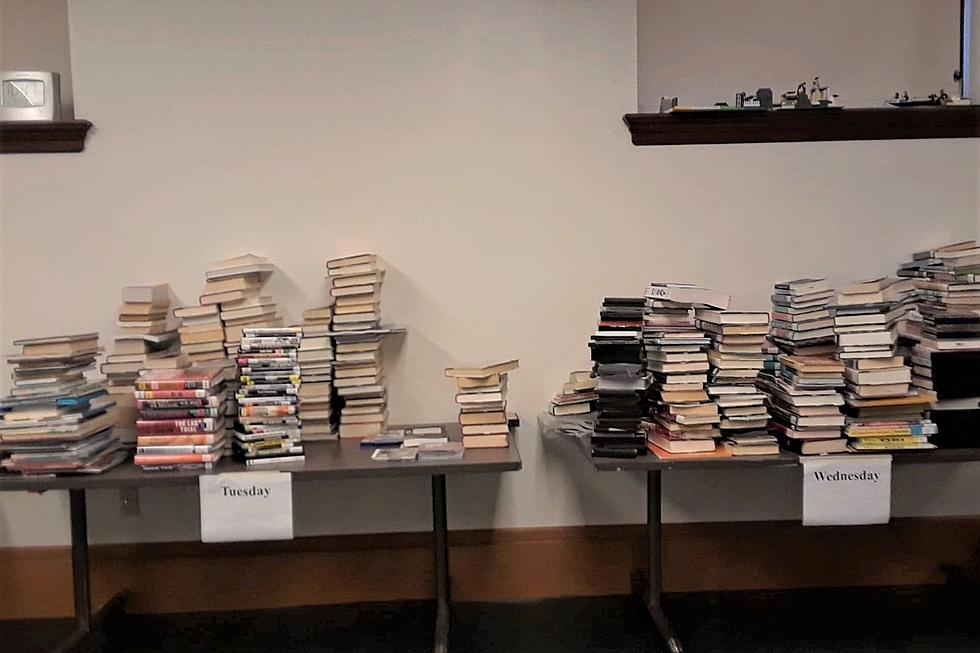 Fall River Library's 'Quarantine Room' for Book Returns
Fall River Public Library via Facebook
Every business is touting the ways they are adapting to the time of the coronavirus, but I bet you didn't think about how our local libraries are taking steps to prevent the possible transmission of COVID-19.
The Fall River Public Library has been taking some extra steps when it comes to checking out and returning books, actually holding those books in "quarantine," which the library recently posted about on Facebook in order to explain why books dropped in the return slot don't show up as "returned" right away.
Upon being returned by patrons, library books are placed in a "quarantine room" for 72 hours and then they are checked in and backdated. Why three days? The library based this time frame off of a research study done by the Institute of Museum and Library Services. They used hardcover and paperback books and found that the virus was not detectable after three days of being exposed. This test was done using the SARS-CoV-2 virus.
It's one of many steps our libraries are taking to ensure that we can continue to get free access to books, especially at a time that we all have a little more time on our hands to read.
If you check out the Fall River Public Library Facebook page there are things, including digital audiobooks and more, that you can check out with your library card.
Maybe it's time to find my library card.
Seven Things You Need to Know Before Moving to the SouthCoast
Enter your number to get our free mobile app
More From WFHN-FM/FUN 107