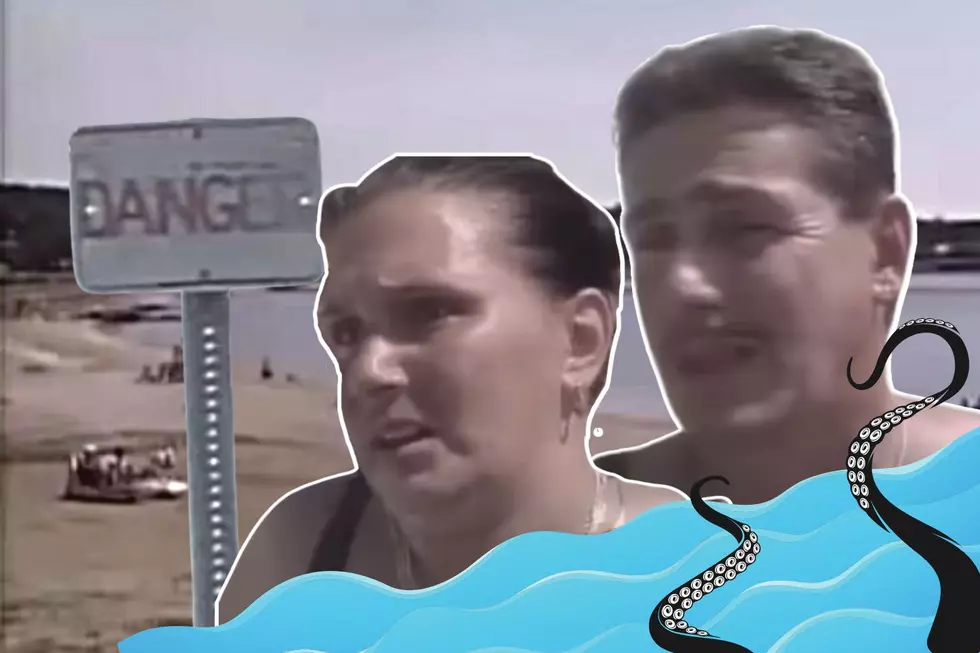 Fall River Couple & Sea Monster Encounter Still Grabbing Attention 15 Years Later
Tom Yaz/Youtube
After coming across the chilling newscast of a great white shark washing ashore in Westport 10 years ago, I decided to do a little more digging into strange animal encounters of years past, and it led me to a rather unusual report involving a Fall River couple, a sea monster and some of the most entertaining reporting I have ever seen.
In 2007, Sean Daly of Channel 12 reported the story of a Fall River couple who were allegedly attacked by a terrifying creature that "rocked their world."
Rachel Carney and Dennis Vasconcellos were enjoying a day at Teddy's Beach in Portsmouth when Carney came face to face with a terrifying creature.
I don't know what's more entertaining: the exciting retelling of their encounter or the production of the newscast.
As Carney weeps on camera, Vasconcellos consoles her with a cigarette dangling from his mouth, explaining how Carney has seen a counselor over the scary encounter.
"I heard a hissing sound," recalled Carney. "I looked beside me, and all I seen was a face come up with these big teeth. I remember the face being shaped like a basketball, and the face went in and squared off."
The creature continued to swim around Carney and rubbed up against her leg before Vasconcellos dove in to save her.
Vasconcellos's recollection of the event is my favorite part.
"I grabbed her by the (expletive) and I whipped her in (to shore)," he said. "I've never seen nothing like this in my life. ... It comes up and it's got these fangs ... and it shoots water out of its nose."
Vasconcellos even treated the viewers to a reenactment of the creature's hissing sound.
The couple believed the creature was attracted to blood that was coming of out their friend's wound on his leg, which apparently bled for "an hour-and-a-half."
Don't get me wrong. I would be just as terrified to come that close to an unidentified sea monster, but it's easy to see why this 13-year-old story was one for the books.
The couple is just as entertaining as the monster.
The Spookiest Legends of the SouthCoast
More From WFHN-FM/FUN 107