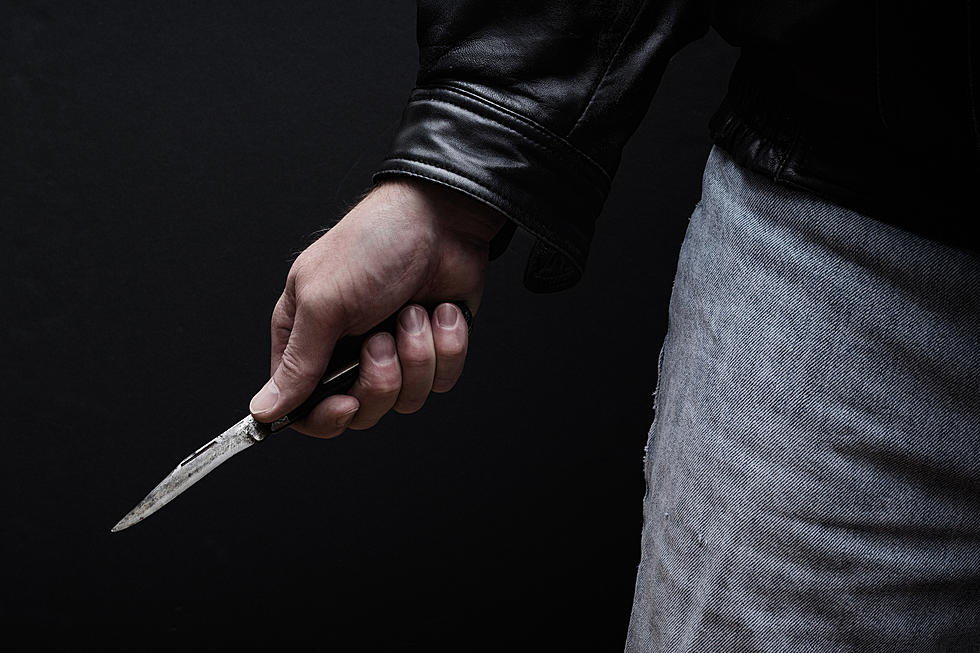 Fall River Cop Stabbing Suspect Held Without Bail
Getty Images/iStockphoto
FALL RIVER — A Fall River man who allegedly tried to stab a city police officer less than an hour after allegedly robbing another man in January will be held without bail for at least the next 180 days.
The Bristol County District Attorney's Office said 24-year-old Dillon Nobles was found dangerous and ordered held without bail by a Superior Court judge on March 10.
On Jan. 24, Fall River police responded to Nature's Medicines, a marijuana dispensary at 482 Globe St., for a reported robbery.
The alleged victim told police he had asked the suspect, whom he recognized from prison, to buy marijuana for him, since he had forgotten his ID.
After Nobles allegedly took $30 from the man, he went inside the store, but became belligerent and was asked to leave.
The store's assistant manager told police she believed he was high on drugs, according to the D.A.'s office.
The suspect then allegedly pulled a switchblade on the victim, who was waiting outside, and tried to stab him in the abdomen before fleeing with his cash.
According to the D.A.'s office, the incident was captured on video surveillance footage.
Around 20 minutes later, police and paramedics were called to the SRTA bus terminal for a man who was non-responsive on a bus.
Paramedics gave the man, later identified as Nobles, a sternum rub in order to get him to respond, the D.A.'s office stated.
But when he woke up, Nobles allegedly became combative, yelling at the paramedics.
Police convinced him to leave the bus, but he allegedly tried to stab an officer when he realized they were leading him toward an ambulance.
According to the D.A.'s office, the defendant allegedly pulled a knife from his pocket and slashed at the officer with it, almost hitting him in the neck.
The officer drew his weapon, along with other police officers, but the defendant allegedly tried to stab another officer in the head, the D.A.'s office stated.
Police deployed a taser on Nobles in the ensuing struggle before arresting him.
The D.A.'s office noted that this incident was also captured on video surveillance.
A grand jury indicted Nobles last month on charges of armed assault with intent to murder, resisting arrest, armed assault with intent to rob and four counts of assault with a dangerous weapon.
Nobles is due back in Superior Court on April 8 for a pretrial conference.
"I'm pleased the court found the defendant to be a danger to the community and held him without bail," Bristol County District Attorney Thomas Quinn III said in a statement.
"This was a very volatile situation that could have led to the serious injury or death of a police officer."
Go Inside Fall River's Lizzie Borden Bed & Breakfast
This infamous Fall River home has been sold to a ghost tour company. If you've never been inside before, here are all the rooms you can stay in and the haunted happenings that have taken place in them.
See How Much This Fall River Intersection Has Changed in a Decade
Well this is surely a blast from the past. While exploring Google Maps' street view feature recently, I came across an old still from 2012 mixed in with the more recent ones. It showed an almost decade-old look at Fall River's New Harbour Mall, which is now dead and has been replaced by the stores at the SouthCoast Marketplace. The more I looked around the intersection on William Canning Boulevard, the more I began to see remnants of the past, some that may now be long-forgotten for some. This Fall River intersection has changed so much in the past near-decade, but if you're needing a little look in the rearview to see how far it's come, check out some of the following stills.
More From WFHN-FM/FUN 107