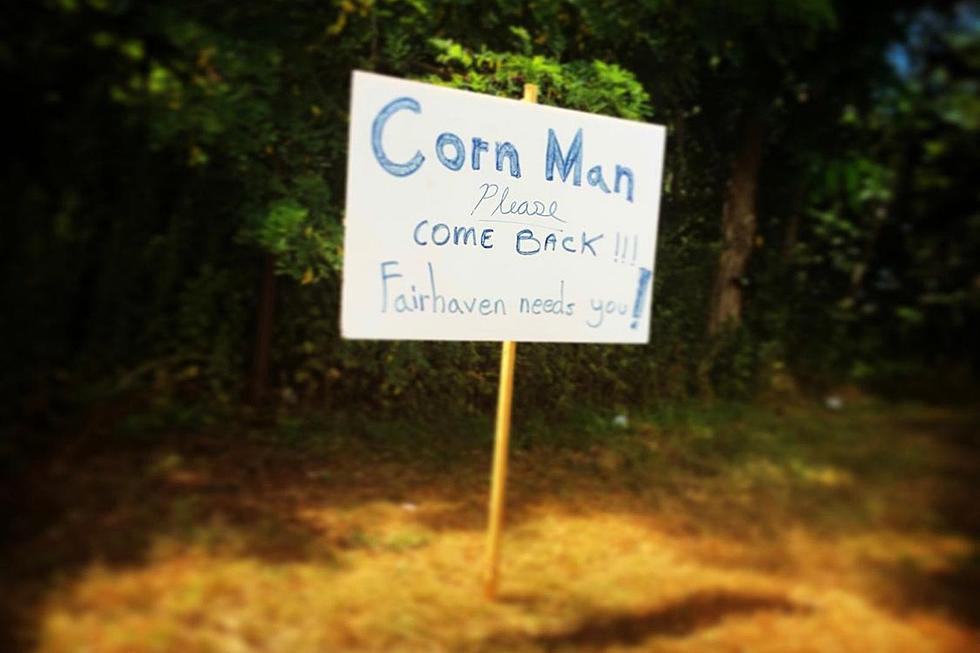 Fairhaven's 'Corn Man' Mystery Solved
Gazelle/Townsquare Media
If you're someone who gets a random sign on a back road begging you for your services, you know you've done something right.
In the small town of Fairhaven, you can normally find a husband and wife selling corn off the bed of their truck on the side of the road. Some say it's some of the best corn they have ever had and it's an annual tradition to visit them when the corn harvest comes in, and that the couple themselves were as sweet as the corn they sold.
Many are familiar with the couple, and especially the husband, who has affectionately been dubbed "Corn Man" because, well, when it comes to corn, he is the man.
His real name is Morris and he hasn't been at his usual station this year, which has led many to wonder just where the "Corn Man" had gone to. There has been lots of speculation, with some thinking the worst, so kept our ears open (get it?) and found out what exactly happened.
Unfortunately for us, Morris has finally retired from his corn-selling gig.
But even though "Corn Man" and "Mrs. Corn Man" haven't been seen at their normal spot at the corner of Alden Road and David Drown Boulevard, across from Cap'n Barnacles Mini Golf Center, the corn they sold can still be had just a short distance away.
Morris was a wholesale customer of Cervelli Farm in Rochester, picking up his corn from the farm and then re-selling it over in Fairhaven. So if you're having a case of "Corn Man" withdrawal, you can get the exact same corn from the exact same cornfield just about 15 minutes away from where Morris set up each day.
Happy retirement, Morris. The people of Fairhaven will miss you and your wife, but at least we can still get that sweet, delicious corn.
KEEP EATING – ER, READING: Seven Things You Never Thought to Throw on the Grill
Enter your number to get our free mobile app
More From WFHN-FM/FUN 107