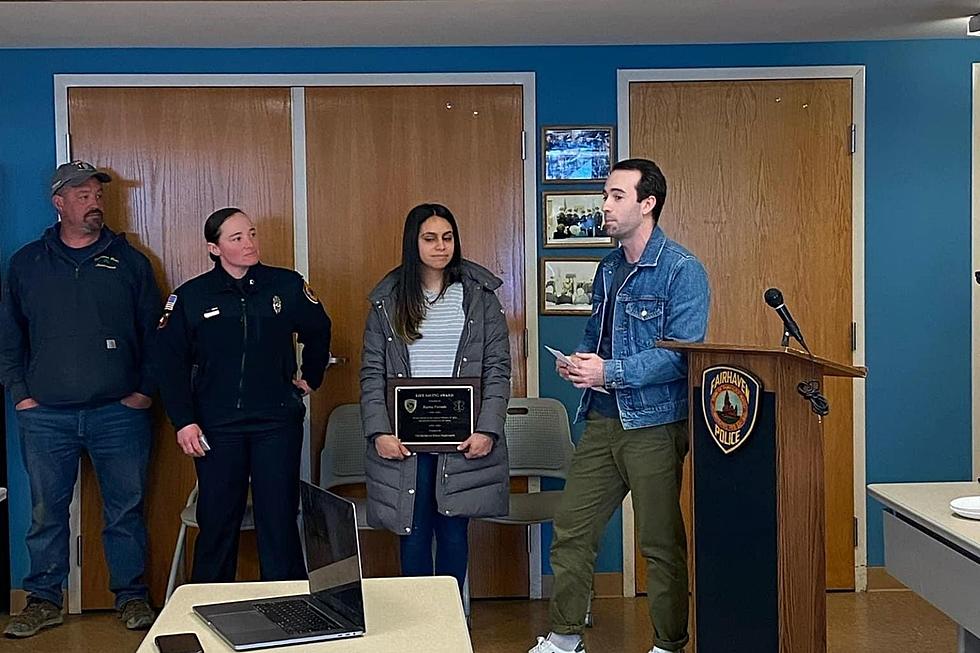 Fairhaven Woman Saved By Door Dash Driver
Fairhaven Police
Sophia Furtado from New Bedford was just having a normal night on her Door Dash job.
She enjoyed the ride down all the way down to the end of Sconticut Neck Road in Fairhaven, turned and crossed over onto West Island.
She could have never anticipated what was waiting for her.
Furtado found her customer, a woman, lying on the ground unconscious and bleeding from her head. Acting on instinct alone, she ran inside, called out for anyone in the house and found the woman's husband.
They quickly called 911.
While police and emergency crews were on the way, Furtado wrapped the unconscious woman in a blanket and used a pillow to try to stop the bleeding, being extra careful not to move the woman and cause any additional injuries.
With every second counting, Furtado stayed on the phone, giving Fairhaven Police and medics critical info before they were on scene.
"When officers arrived, Sophia became a part of our team," Fairhaven Police said.  "She helped the officers apply a trauma dressing and helped coordinate communications.  Later, the attending doctors were adamant that without Sophia's quick thinking and intervention, the victim would have succumbed to her injuries."
First responders were amazed by Furtado's actions.
"Those that have worked (as a first responder) long enough have seen people walk away, run away, drive away, pull out their phone or just watch. Instead, she saved her life."
Fairhaven Police recognized Furtado with a Life-Saving Award, and Door Dash's CEO sent her a personalized recording thanking her for what she did while at work. Furtado was also presented with $1,000 from Door Dash to be used toward school.
Furtado wants to become an EMT.
Fairhaven House Allows You to Live Out Your Hobbit Fantasy
This A-Frame home with 624 square feet sits on just over one acre of land and the views are something out of a dream. With a touch of Maine architecture to the house, it is very much meant for someone who enjoys the outdoors and the great wilderness.
Downtown New Bedford Then and Now
The development of Downtown New Bedford has happened slowly and steadily. It's not something that happened overnight, but New Bedford has changed quite a bit over the past 10 or so years. Here's a look at then and now.
More From WFHN-FM/FUN 107