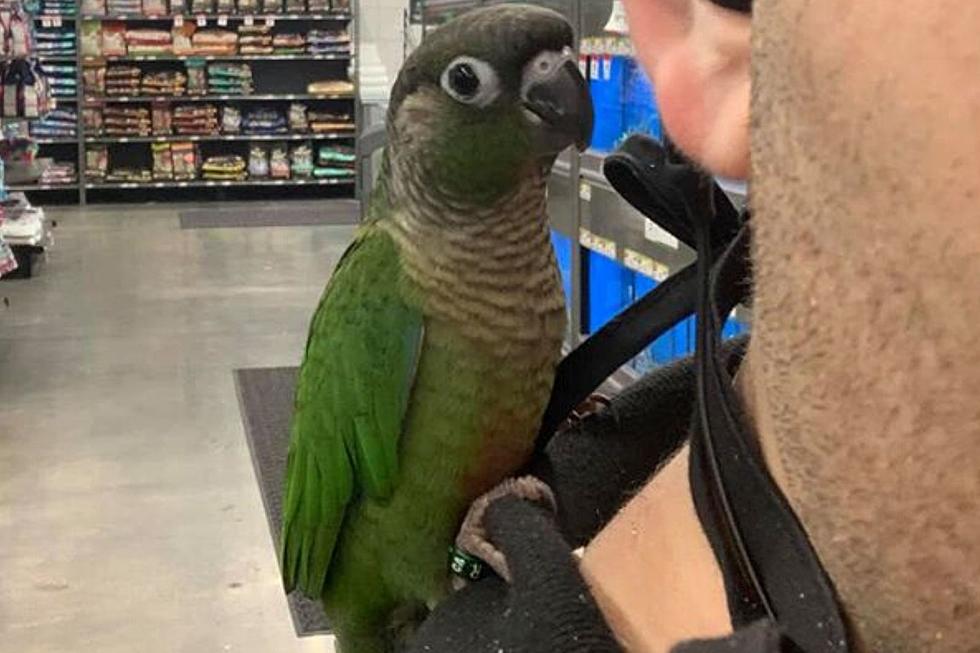 Fairhaven Pet Store Cries Fowl as Expensive Bird Goes Missing
Mathew Gil Pimental via Facebook
A rather expensive bird has either been stolen or has flown the coop from Pet Supplies Plus in Fairhaven. The incident took place on Monday afternoon.
Employees at the store acknowledged that in the past there have been a few comical situations where a bird might play with a lock enough that it might fall off, but management at the Fairhaven pet store feels pretty confident that this bird was stolen.
The other half of the lock is missing, so the staff believes that a tool was used by a thief to cut the lock. The thief took the other half of the lock, along with the bird that they have lovingly named "Squeekers."
There was a staff member that had become quite attached to the bird and was trying to save up the money to buy it, which was no small sum of money. The bird's retail price was $545. It is a type of parrot called a conure, which is known for being playful and interactive with its owners.
Another employee, Mathew Pimental, wrote on his personal Facebook page, "All we want is (the bird) back."
The store says that they do not have video surveillance of the alleged birdnapping, but they have contacted Fairhaven Police about the incident. They remain hopeful that the thief will return the conure because some special care is necessary to keep the bird healthy and safe.
Anyone with any information about the missing bird is urged to call Pet Supplies Plus in Fairhaven at (508) 990-0810 or Fairhaven Police at (508) 997-7421.
OH NO WE DIDN'T: 12 Photos That Prove That Alpacas Are Cuter Than Llamas
Enter your number to get our free mobile app
More From WFHN-FM/FUN 107