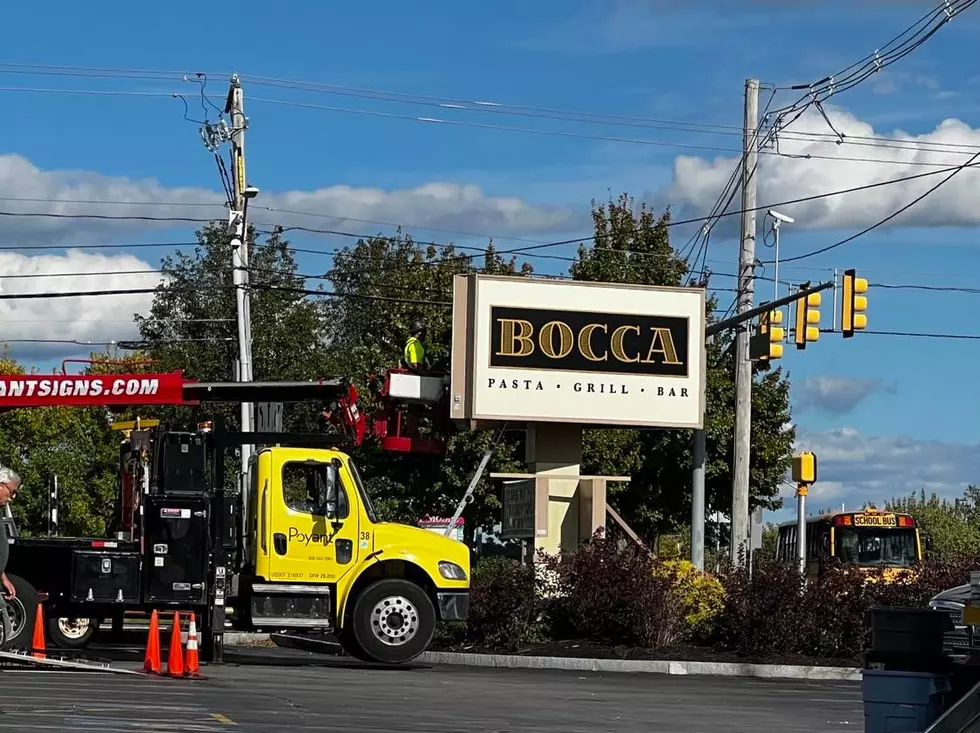 Fairhaven's Beloved Pasta House Turns the Page With New BOCCA Sign
Barry Richard/Townsquare Media
I predate the Pasta House. I remember when the Pasta House was the Paddock Pub in the 1970s featuring great food and live entertainment – back when live entertainment was still a thing around here.
Vic Fleurent opened the Paddock Pub at 100 Alden Road on the corner with Bridge Street in Fairhaven and operated it for many years before selling it to the Raikonen Family, who changed the name and the purpose of the pub to The Pasta House.
Mario Ribeiro purchased the restaurant from the Raikonens in 2001 and has maintained a solid reputation and a loyal following ever since.
And then the announcement.
My colleague Kasey Silvia broke the news on September 9 that change was coming to The Pasta House.
"We're rebranding," Ribeiro said. To begin with, The Pasta House would no longer be known as The Paste House. As of Saturday, The Pasta House will be BOCCA.
New signage has already been hoisted into place.
Ribeiro told us one reason for the change is that there is already a chain of Pasta House restaurants in Missouri. Ribeiro also wanted to put his "own stamp" on the restaurant.
"We're more than a pasta restaurant," he said.
The transformation has begun. On Wednesday, cranes removed the old Pasta House sign and work crews installed the new BOCCA sign.
According to Kasey's reporting, the restaurant is undergoing a complete makeover inside, "which will sophisticate its look."
"BOCCA will keep roughly 90 percent of the existing menu" that The Pasta House had "with seasonal changes as usual," she reported.
The Pasta House is expected to re-open as BOCCA on Saturday, October 1, 2022.
The Dishes to Try Most at Over 100 SouthCoast Restaurants
From the freshest seafood you can find to some of the best dang Portuguese dishes outside of Portugal itself, there are so many dishes to enjoy and love here on the SouthCoast, and we put 'em all into one spot. Check out more than 100 of the SouthCoast's favorite restaurants, and let us know if your favorites made the list.
Nine SouthCoast Restaurants We Miss That You Might Miss Too
There have been many great restaurants on the SouthCoast that have come and gone over the years, but here are nine we wish we could visit just one more time.
More From WFHN-FM/FUN 107