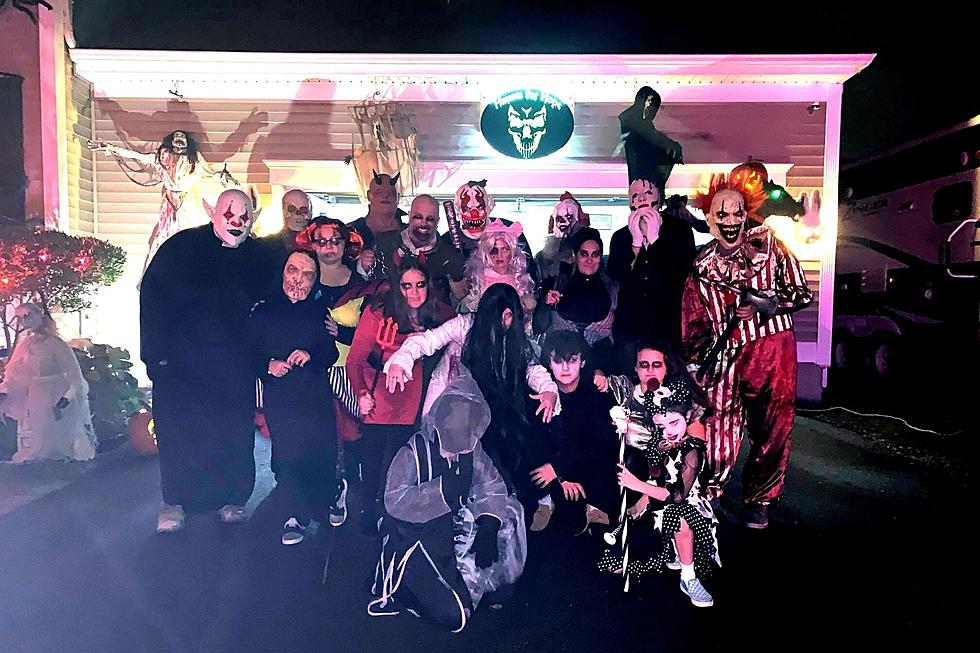 Frightful Display in Fairhaven Raises Money for Boston Children's Hospital
Courtesy of Kevin Ribeiro
The Ribeiro family of Fairhaven loves Halloween and all the scary things that come along with it, but nothing prepared them for the terrifying news they received a few years ago when Addison, now 13, was diagnosed with Hashimoto's disease.
Her father, Kevin Ribeiro, now makes it his mission to raise money each year for the hospital that helped them through his "Yard of Terror."
"We had some news about our daughter (four years ago) that no parent ever wants to hear," Ribeiro said. "My daughter was diagnosed with Hashimoto's Disease, an autoimmune disease that attacks your thyroid and destroys it."
They spent countless hours at Boston Children's Hospital under the care of Dr. Smith.
"Dr. Smith was just wonderful. She was so great with Addison, and we felt that (giving back) was something we needed to do for other kids," Ribeiro said.
Ribeiro and his wife, Deb, were so grateful for the quality of care that they wanted to raise money for the hospital to continue research on the disease, in hopes of saving people in the future.
The family decided to make the holiday they loved the most a little more special by creating a frightful display for everyone to enjoy, where people could get scared and give donations to the hospital. During Yard of Terror/Haunts for Hope, people can enjoy baked goods, buy merchandise, and get spooked, with 100 percent of the proceeds donated to the children's hospital.
"It really brings our family together," Ribeiro said. "It takes a lot of effort, and I couldn't do it without my friends and family."
In the past three years, the Ribeiro family has raised $14,000 for Boston Children's hospital. In the past two weeks, they have raised $2,000.
Even though her thyroid is working at about 50 percent, Addison is doing well thanks to her medication and support from the children's hospital.
Halloween has taken on a whole new meaning for the Ribeiro family, and they look forward to scaring the community this month for a good cause.
13 Spooky-But-Not Scary Halloween Movies
These films are perfect for people who love Halloween but don't love super scary movies.
More From WFHN-FM/FUN 107