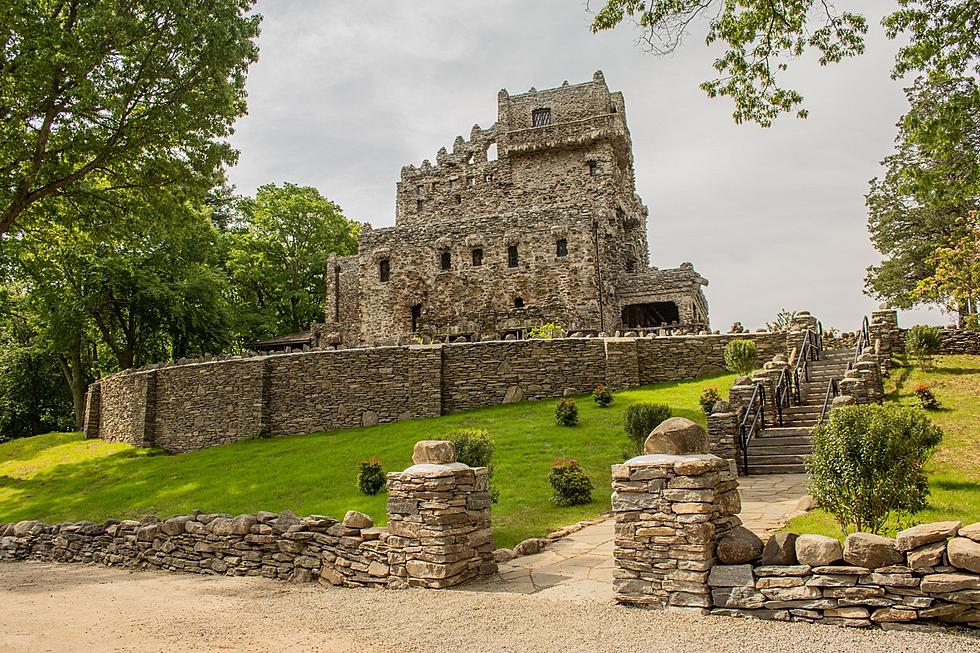 Enjoy Epic Views From This Riverside Stone Castle in Connecticut
Friends of Gillette Castle State Park via Facebook
An entirely stone castle that was once the home of a world-famous stage actor has become a state park with hiking trails for all skill levels and views that will take your breath away.
If you are planning a day trip during spring vacation week, then perhaps a drive out to Gillette Castle in Hadlyme, Connecticut, should be up for consideration. Less than two hours from the SouthCoast is an early-20th-century home with secret passageways, river views and miles of hiking trails.
Once the home of the stage actor William Gillette, this Connecticut property has been turned into a state park that draws hundreds of thousands of visitors each year.
The house alone is pretty incredible. From the fact that every inch of its three stories (plus tower) is covered in local Connecticut fieldstone to the secrets the eccentric actor had built inside, this is one unique home, to say the least.
Gillette Castle is what one might expect from an over-the-top actor like Gillette. He was incredibly well known for portraying Sherlock Holmes on stage and he may have taken his fame too seriously.
Gillette spent five years and about $1 million building this 24-room, 14,000-square-foot home overlooking the Connecticut River. He also designed everything inside of it, with features only an actor might want.
The house has secret passageways that allowed Gillette to surprise his guests with an actor's flair, mirrors above the great hall so the host could spy on his guests, and trick locks to make getting in (and out) a puzzle. Gillette also built the second floor of his home shorter, so that when he stood on the balcony above his great hall he would appear taller and more imposing to guests below.
His eccentricity spread outside the house as well. Gillette created an entire railroad system around his property complete with trestles, tunnels, bridges and switches. He would often take guests around the surrounding woods aboard private trains and thrill them with the cliffside tracks.
Today the trestles have turned to trails and explorers can hike the paths party guests once explored. Gillette Castle State Park has undergone millions in renovations and is now ready to welcome you.
Keep scrolling to see the house, the trails and more from Gillette Castle.
See the Stone Castle Turned State Park in Connecticut
It was once the home of a famous TV actor, now Gillette Castle in East Haddam, Connecticut is a picturesque state park with amazing views and peaceful hiking trails perfect for day trips.
More From WFHN-FM/FUN 107