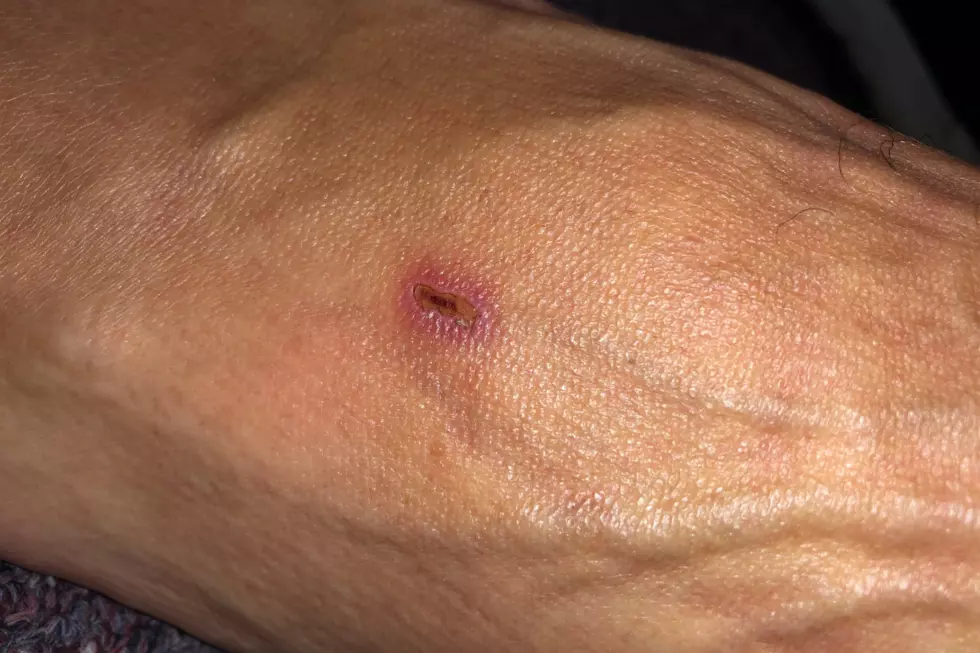 Does This Look Infected to You?
Gazelle/Townsquare Media
If you live in Westport or frequent to Devol Pond, you might want to avoid the area for the time being.
For the past month, I've been spending my sunny summer days kayaking in Westport. Sometimes I was on the river, but other times, I was floating with some friends who lived on Davol Pond and had access to launch a kayak.
However, little did I know that there were warning signs along telephone poles surrounding the roads leading down to the waterfront, alerting people that the water was contaminated with a bacteria that could cause harm or illness:
According to Mass.Gov, Cyanobacteria are microscopic bacteria that live in all types of water bodies. A large growth of these bacteria results in algal blooms. These blooms can pollute the water and may even be toxic to animals and people.
They stain the water with a green slime that can spread throughout the water body region.
Little did I know that this was something somewhat serious, and I had my feet hanging off the sides of the kayak to dangle in the water.
My left foot had an open cut on it that should have been cleaned and bandaged after being submerged in the Davol Pond, but wasn't and is now somewhat painful to the touch. I have since been treating the wound with antiseptic and have constantly been washing it out with soap (perfumeless) and water to ensure that it heals quickly, but it would have been nice to have avoided the situation to begin with.
That being said, please be aware that Davol Pond is unsafe to swim in or have any contact with your skin or your pets (including wild animals). Nobody needs to become ill over tainted water caused by natural reactions.
Just keep clear of it and stay away if possible. You'll thank me later.
More From WFHN-FM/FUN 107