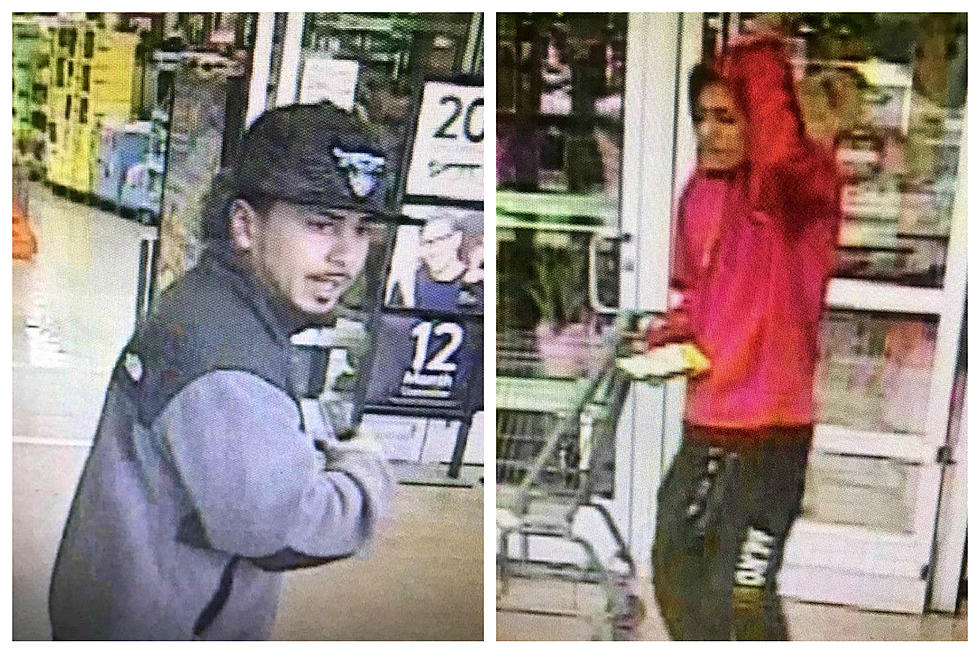 Dartmouth Police Seeking 'Tweedle Dumb' and 'Tweedle Dumber'
Dartmouth Police/Facebook
DARTMOUTH — Dartmouth Police are once again asking for the public's help in apprehending suspects who allegedly stole from a department store.
A post on the Dartmouth Police Facebook page is asking for assistance in locating two individuals involved in a shoplifting incident at Walmart today, during which time police say they assaulted a female loss prevention officer.
In the post, police say the suspects--whom they refer to as "Tweedle Dumb" and "Tweedle Dumber"--fled the scene in a white Honda, which they then crashed before finally fleeing on foot.
Anyone with information on the robbery or the identity of the two suspects is asked to contact Detective Kyle Costa at (508) 910-1755.
Earlier this week, a suspect stole two televisions from the Dartmouth Target store, and police said social media pressure forced him to turn himself in. He later revealed his identity when commenting on the DPD Facebook post.
More From WFHN-FM/FUN 107