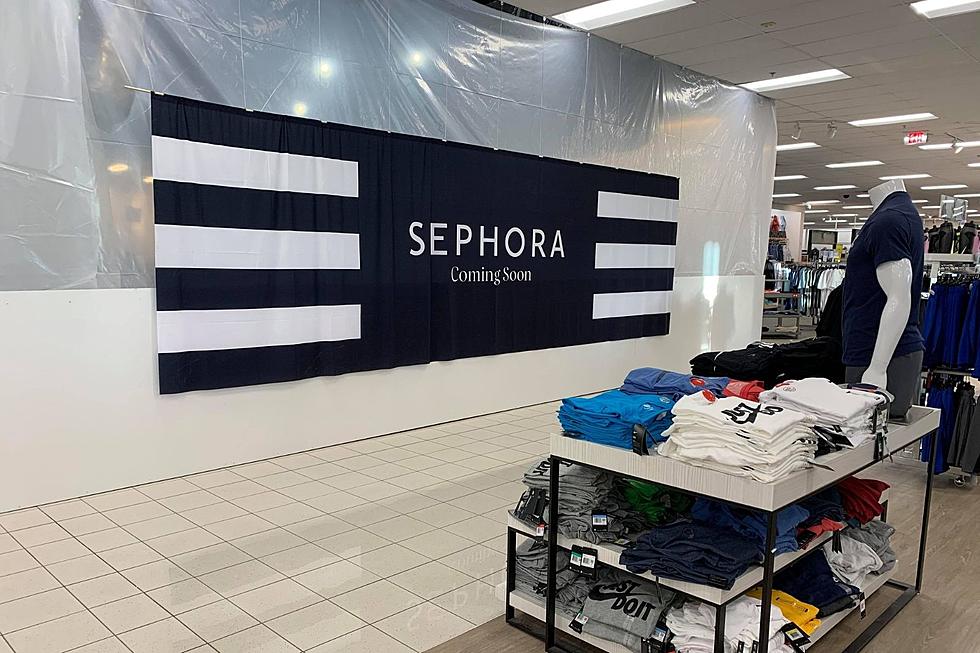 Dartmouth Kohl's Is Getting an Exciting New Makeover This Summer
Kasey Silvia / Townsquare Media
Kohl's announced a partnership with Sephora back in December of 2020. According to the release, there will be 200 "Sephora at Kohl's" locations opening in the Fall of 2021 and at least 850 locations by 2023.
In February of 2021, the stores released the first destinations of "Sephora at Kohl's" locations. The North Dartmouth and Seekonk stores were both named as the closest spots in Massachusetts. However, it wasn't until this week that work began at the Dartmouth location.
I had to return an item that I ordered online in-store on Wednesday, June 23. I was shocked to see the large "Coming Soon" banners hanging from the ceiling as soon as I walked in, blocking off the section that will soon be "Sephora at Kohl's." It will be positioned right at the front of the store.
I asked the young woman at Customer Service for more information and was directed to the corporate office who could confirm the details for me. It turns out that the work is scheduled to be completed sometime in August of 2021, giving the Dartmouth Kohl's location its very own Sephora and exclusive beauty partner before the end of the season. Sephora will also be available via Kohl's.com for online shoppers in the fall.
Of course, I wondered what this would mean for the existing Sephora Inside JCPenney at the Dartmouth Mall less than a mile away from this new location. The Kohl's representative could not confirm what the final plan is at this moment, but expects more information would become available soon enough.
How to Come Away With the Best Finds, Deals at Yard Sales
Are you looking forward to hunting through sale after sale this year? Yard sale season is back, and I've got some tips to help you find the items you're looking for while having a blast.
More From WFHN-FM/FUN 107