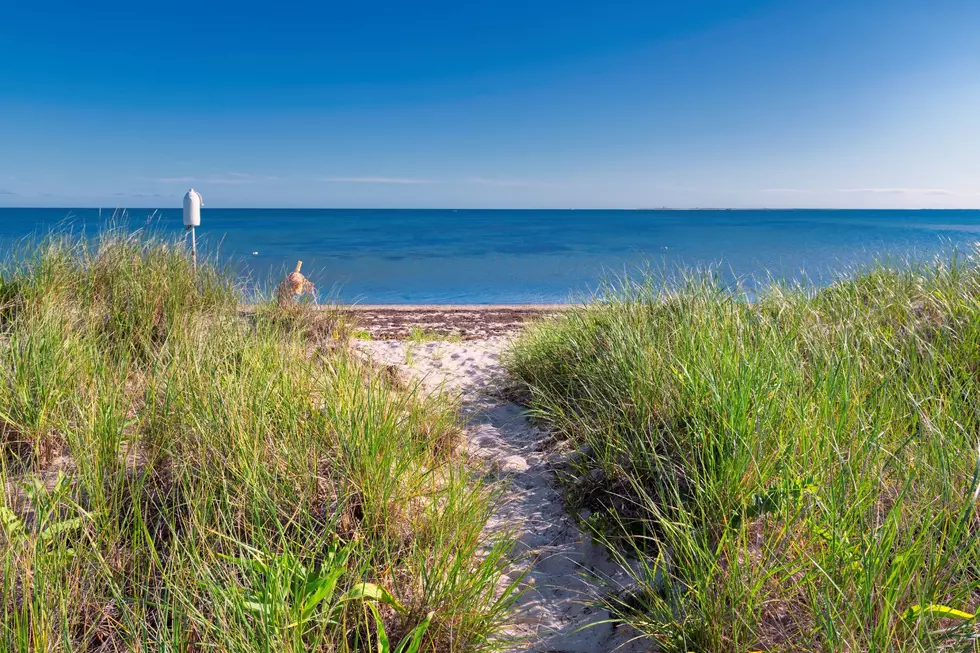 Cape Cod Takes 3rd Place on East Coast Best Beaches List
Canva/Getty Images
Out of the 15 best beaches to visit on the Eastern Seaboard, "Cape Cod" is one of them.
However, the question I ask is: Which one?
According to Beachfix, the best beach the East Coast offers is Ocean City, New Jersey. However, that's not a beach; it's a city with a string of different beaches.
Cape Cod lands at No. 3 on the list, but that raises more questions than anything else.
This is the second list I've come across within a month in which the writer appears to have not done their homework.
Do I agree that Cape Cod should be on the list? Absolutely, but I'm looking for the best beaches on Cape Cod, not the entire region. With over 130 beaches along the hooked peninsula, I'm more interested in the breathtaking, fine sand and well-groomed areas to escape reality for a while.
How about Craigville Beach in Centerville? Or Marconi Beach in Wellfleet?
I'd even settle for the shark-infested waters of Nauset Beach in Orleans if it had value.
Being more specific rather than saying Cape Cod is among the best "East Coast Beaches on the East Coast" is much more satisfying and less broad.
As flattering as this sounds for Cape Cod natives and transplants, it's a bit wishy-washy. I'm not putting the Cape down or writing them off, I'm just looking to see where I can find the best beach out of the many there.
Beachfix writes:
"No matter where you're traveling from or what area you're hoping to visit, there's a perfect East Coast beach for you! With so many options, we've made it easy for you by creating a list of the top East Coast beaches!"
Not so easy. Where's the specificity?
I've griped enough.
I suppose a congratulatory golf clap for Cape Cod is in order. Being in the top 3 of any list like this is most certainly impressive.
The 15 Coolest Lighthouses Along the SouthCoast and Cape Cod
There is no shortage of beauty along the SouthCoast and Cape Cod and adding to the natural beauty of the shoreline are historic lighthouses, each with its own unique story. Let's take a trip down the coast and shine a beacon on 15 of the coolest lighthouses in the area.
Epic Cape Cod Inflatable Park Does Not Disappoint
Just a short drive up I-195 is a day of family fun just waiting to happen. The Cape Cod Inflatable Park has added the Wicked Waves Water Park for summer 2022, joining the Lazy River, water inflatables, trapeze setup, ninja warrior obstacle course and arcade already at the West Yarmouth park.
It is staycation fun for the whole family that you just have to see to believe.
Cape Cod Postcards for Disappointed Tourists
A disappointed Cape Cod tourist's criticisms of Reddit led to us turning his issues into postcards that can be sent out to any would-be tourist.
More From WFHN-FM/FUN 107