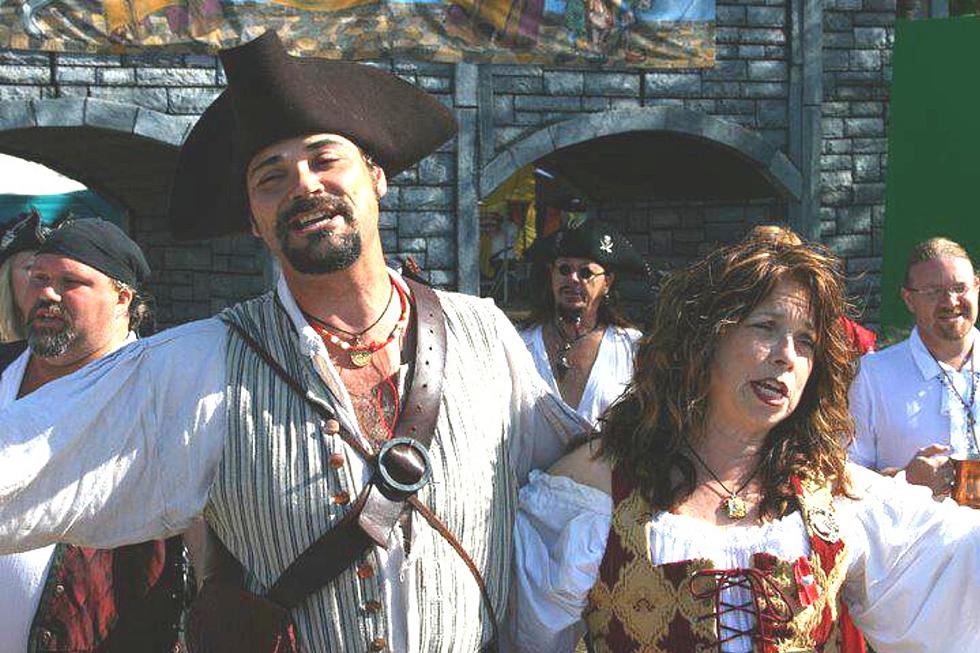 Thar Be Pirates on Cape Cod for the First-Ever Pirate Festival
Buck Kinnear via Pirate Fest
Thar be pirates on Cape Cod this summer – at least for one weekend, anyway. Yarmouth is having its first-ever Pirate Festival on its very own Skull Island this August, and pirates of all ages are welcome.
It's hard to believe a place steeped in pirate culture with a place named Skull Island and a pirate museum has never had a festival like this before, but here we are in 2021 encouraging everyone to come out and have a swashbuckling good time.
Festival Founder Chris Edwards was able to answer the most pressing question of all: why has Cape Cod never had a pirate festival before now?
"Despite the pirate culture, we've (Cape Cod) have never thought about putting something like this on our own. This festival is a themed event with characters and personalities, and full pirate-focused entertainment. Really, if you are thinking along the lines of a renaissance fair, you are correct, but with a pirate theme. Our goal is for this to be the first of many, many Pirate Festivals to come," he said.
And he agreed, Yarmouth is the perfect location for it.
"We chose Yarmouth because it's a pirate-friendly area. Skull Island has a pirate museum, two pirate themed mini-golf courses, and pirate themed restaurants. No one would think twice to see someone wandering around in pirate attire," he said. "Plus, with so many lodging options nearby, families can make it a full pirate weekend if they want to. It's a resort type destination in so many ways. We want people to feel like they really had an adventure when they leave us."
The two-day festival touts games of "skill and danger" including ax-throwing, shanty songs, "wares of local and far a' sea" (crafts), and more. You'll even see the Rogue's Armada pirate reenactment troupe wandering the grounds and providing interactive, family-friendly entertainment throughout the day. Plus there will be food and drink to keep everyone from turning into grumpy buccaneers.
And, yes, there will be cannons! You may need to block your ears because the Yarmouth Minutemen will be on hand with explosive, live-fire demonstrations.
If you plan on buying tickets, just note that in true pirate fashion, there are no refunds for this event because as their event page states, "We're Pirates, Mate."
Check out the Cape Cod Pirate Festival event page for more information.
Ultimate SouthCoast Playground Guide 2021
The Ultimate SouthCoast Playground Guide for 2021 features 48 public playgrounds throughout Southeastern Massachusetts and Rhode Island.
More From WFHN-FM/FUN 107