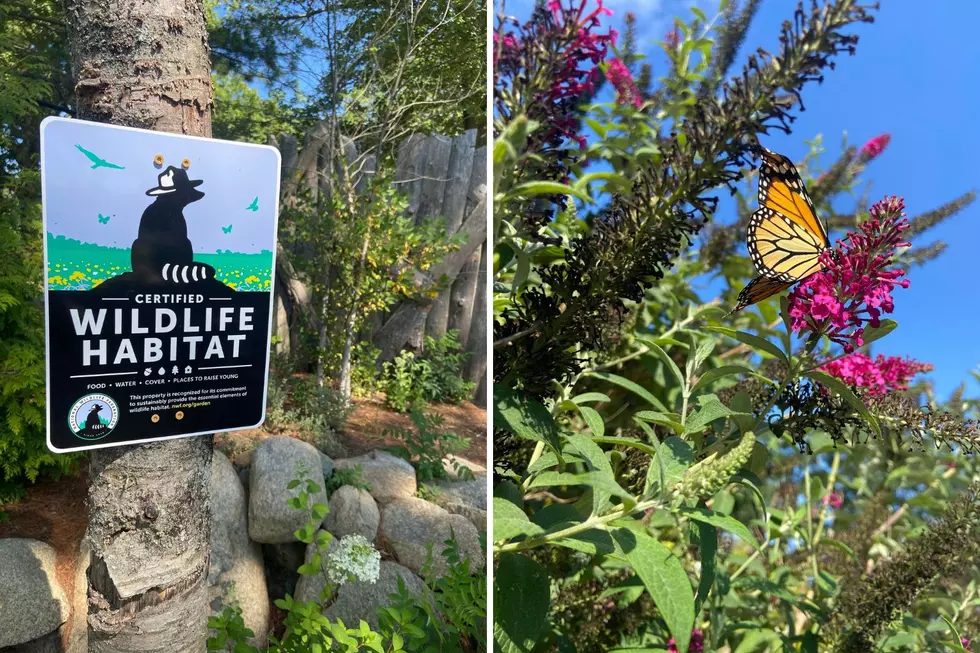 Why Buttonwood Park Zoo is Planting Milkweed Everywhere
Buttonwood Park Zoo via Facebook
The next time you are walking around Buttonwood Park Zoo with the kids, make it a point to notice how much milkweed has been planted on the property.
It's for a very specific purpose.
According to Josh Thompson, the planting of the milkweed is to help sustain the endangered monarch butterflies at the zoo. Because their body chemistry can only digest one plant, the butterflies eat one food and one food only: milkweed, a plant that has grown more scarce in and around the SouthCoast due to the use of pesticides and herbicides.
The zoo planted milkweed, along with other aesthetically pleasing plants that they knew guests, butterflies and bees would all enjoy.
"We did it knowing that not everything was going to survive the children because it is a play space, but what we've noticed is that it has successfully attracted more butterflies," Thompson said.
Helping the endangered monarchs is really important.
Thompson says that 80% of their population on the East Coast has disappeared. That's mild, however, compared to what is happening to the butterflies on the West Coast.
According to NBC News, the population has fallen from over 10 million to just a couple-thousand out west.
The milkweed acts as food and  "host plant" for the monarch butterflies. The adult butterflies would breed up here in the Northeast, then lay their eggs on a host plant in the spring.
Thanks to the hard work of Thompson, Charlie's Nature Play, a designated part of the zoo, has been officially certified as a Wildlife Habitat with the National Wildlife Federation, meaning it is an ideal spot for food, water, cover and a place to raise baby wildlife.
You don't need to be a zoo to get an area certified as a wildlife habitat by the NWS.  You can get your backyard certified by following five steps listed on the link above.
Mattapoisett Gardener Captures Incredible Images of Monarch Butterfly Coming to LIfe
Mattapoisett's Kimberly Ray had never seen a chrysalis before, so she decided to document its process for two weeks, resulting in some stunning photos.
20 Things To See at Roger Williams Park (Other Than the Zoo)
There are over 427 acres of beautiful landscaping, historical buildings and family friendly spaces at Roger Williams Park in Providence. Gifted to the city in 1872 by the last descendant of Roger Williams, Betsey Williams, the park has become primarily known for its amazing zoo. But throughout this historic district listed on the U.S. National Register of Historic Places, there are plenty of other stunning things to see.
More From WFHN-FM/FUN 107