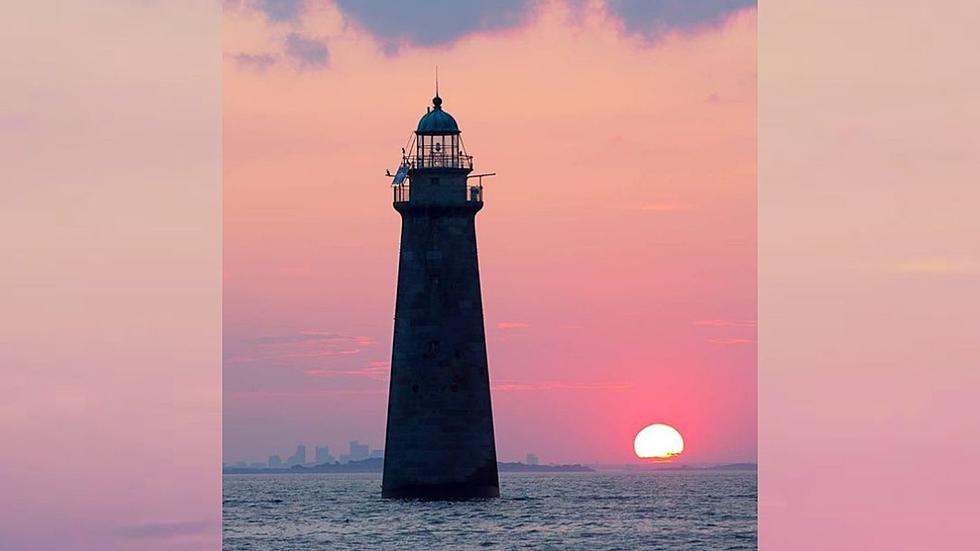 Boston's Minot Ledge Lighthouse Was the Original '143' Code User
Bob Pattison
Long before pager speak made the code "143" popular, Boston's Minot Ledge Lighthouse flash pattern was the original "I Love You" code.
Typing "143" is quick-speak used in text to say "I love you" to someone. The abbreviation represents the number of letters in each word, and for some reason it became popular in the 1990s when pager users used the numerical code to talk to friends. No one gave much thought to the code, and eventually, the phrase "143" became widely used as an alternative to "I love you," no questions asked.
But it had to start somewhere, right? History buffs and general lighthouse lovers may know this fun fact already, but the 143 I Love You code seems to have originated in Massachusetts, just off the coast of Cohasset.
Located one mile offshore, the lighthouse was built in 1850 after a number of vessels and lives were lost after ships hit the rocky coast; There were 40 shipwrecks between 1832-1841 alone.
In 1893, the lighthouse had flash panels installed, as many other lighthouses had, to create a pattern of distinct flashes unique to Minot. The flash pattern was one flash, followed by two seconds of darkness; four flashes, followed by two seconds of darkness, and finally three flashes of light, followed by five seconds of darkness. The cycle repeated after that, becoming a flash pattern of 1-4-3. Sometimes shortly thereafter, locals began to associate the flash patterns with words, and ultimately, nicknamed the Minot Ledge Lighthouse the "I Love You Light."
After weathering many storms, the lighthouse still stands off the coast, and is now powered by solar energy, still flashing in its 1-4-3 pattern.
It is said to be one of the most romanticized places ever.
1990s Pager Speak You Almost Forgot About
Long before texting, people could only use pagers and the numerical system to communicate to each other. It wasn't long before an entire pager-speak code was set, and youth throughout the '90s learned how to chat with each other in secret.
More From WFHN-FM/FUN 107