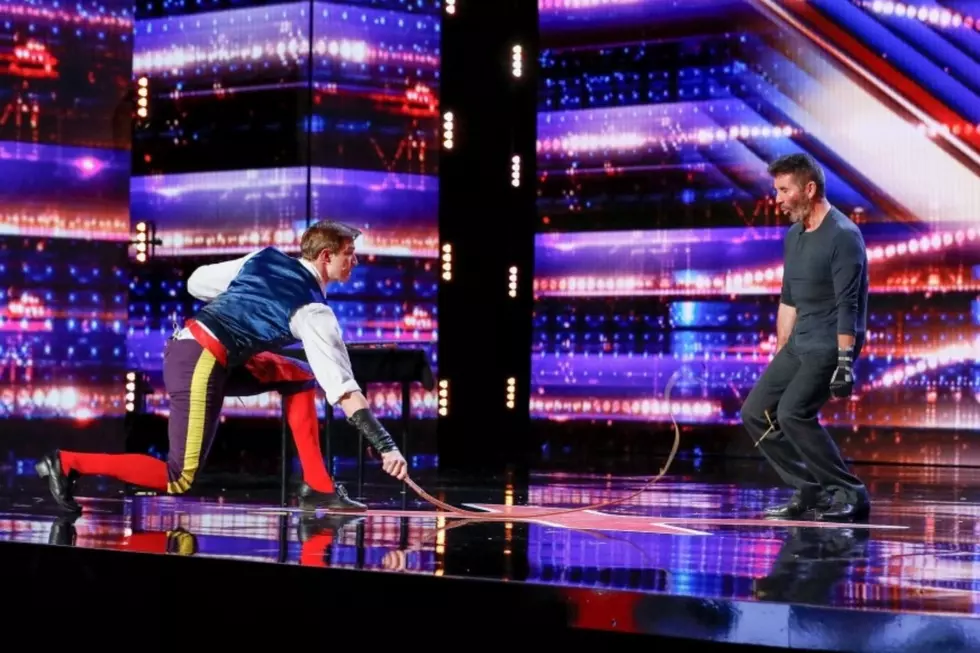 Boston Based Performer Cracks the Whip on Simon Cowell For America's Got Talent
America's Got Talent
Boston-based performer Jack Lepiarz got the chance of a lifetime when he performed his exhilarating act as Jack the Whipper on Tuesday's episode of America's Got Talent. The avant-garde performer made quite the name for himself on the SouthCoast and his years of honing in on his unique craft lead him to one of America's biggest stages.
Jack "The Whipper" Lepiarz
Lepiarz grew up immersed in the circus thanks to his father, who performed for the Big Apple Circus for years and later moved on to host a circus show of his own. His mother was a college professor and he spent a large portion of his life balancing academics and performing.
"I went to school in New Jersey, but I would miss a month to go on tour with my dad," he said. "Over the years, you pick up circus skills, and as I got older, I asked myself, 'What do I want to specialize in?'"
There were plenty of jugglers in the circus, so he picked up the whip and never put it down.
Lepiarz has been performing for King Richard's Faire since he was six years old, and with some guidance from his father, "Jacques Ze Whipper" was born. Fans of King Richard's Faire look forward to his show every year.
Performing on America's Got Talent
Lepiarz has a viral video to thank for his appearance on the show.
"Someone posted my performance in October, and my account blew up," he said. "(AGT) reached out to me in January and I had a million followers by then."
His episode was filmed in April and he finally got to celebrate his big moment with friends and family when it aired on Tuesday.
Not many people can say they have whipped Simon Cowell, and truthfully, Lepiarz didn't plan to.
Watch Jack the Whipper's performance and see how the crowd encouraged Cowell to participate in the terrifying act.
Catch Jack the Whipper at all 18 days of King Richard's Faire when it returns to Carver this fall.
Check Out Swansea's Future Family Entertainment Venue, Silver Stone Castle
Owner and Swansea native Joe Estrela hopes to open the gates of his massive entertainment complex in the Summer of 2022. In the meantime, here's a sneak peek of the proposed design for his medieval-inspired adventure castle.
More From WFHN-FM/FUN 107