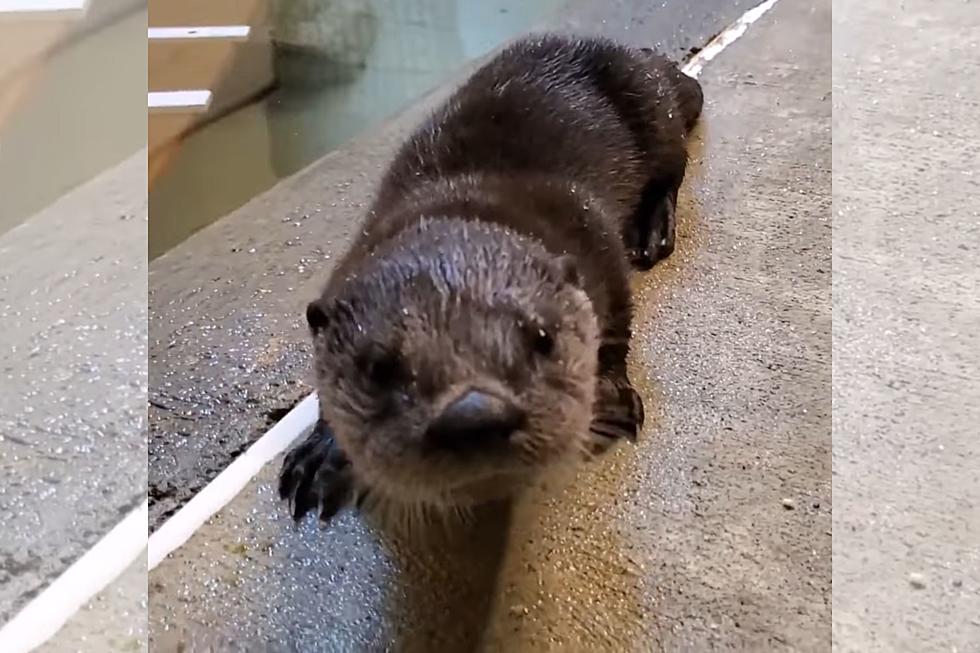 You 'Otter' See These Pups Learn to Swim at Roger Williams Zoo
Roger Williams Park Zoo & Carousel Village via Facebook
It doesn't get any cuter than this! This video of the baby otter pups at the Roger Williams Park Zoo in Providence learning how to swim is all you need in your life today. You can thank us later 😉
The North American river otter quadruplets were born on February 1 and were so itsy bitsy, but they continue to grow and now at just over two months old, they are learning how to swim with their mom, Mishi.
The Roger Williams Zoo took to its Facebook page on Tuesday to share the adorable video, which started with close-up shots of the pups on dry land as their wet paws make little prints all over the cement. Mishi then coaxes her pups into the water, where they try floating, light swimming and, eventually, diving underwater.
"Our little ones haven't mastered diving just yet, but they're becoming more confident with each passing day," the zoo wrote. "Soon these adorable pups will be expert swimmers!"
Don't you just want to snuggle them all? While the pups are not on exhibit at Roger Williams quite yet, we can assure you that we'll be first in line to see them when they are. Unfortunately, there won't be any snuggling, but we're still very excited to see them swimming around like pros... from afar.
The pups' dad, Clyde, passed away in April of 2020, but the two female and two male babies have had plenty of bonding time with mom during their first two months and are already very loved by the public.
Asian Lantern Sneak Peek
See some of the animal lanterns that will be lit up and on display at Providence's Roger Williams Park Zoo this spring.
Meet the Animals at Pine Meadow Alpacas in Mattapoisett
At any given time, Pine Meadow is home to right around 100 animals, from alpacas and goats to yaks and sheep. The animals have personalities that range anywhere from spunky to shy, but we can assure you they're all just as cute as the next. Take a trip to Pine Meadow and meet just a few of their fuzzy friends through the following photos.
LOOK: Stunning animal photos from around the world
From grazing Tibetan antelope to migrating monarch butterflies, these 50 photos of wildlife around the world capture the staggering grace of the animal kingdom. The forthcoming gallery runs sequentially from air to land to water, and focuses on birds, land mammals, aquatic life, and insects as they work in pairs or groups, or sometimes all on their own.
More From WFHN-FM/FUN 107