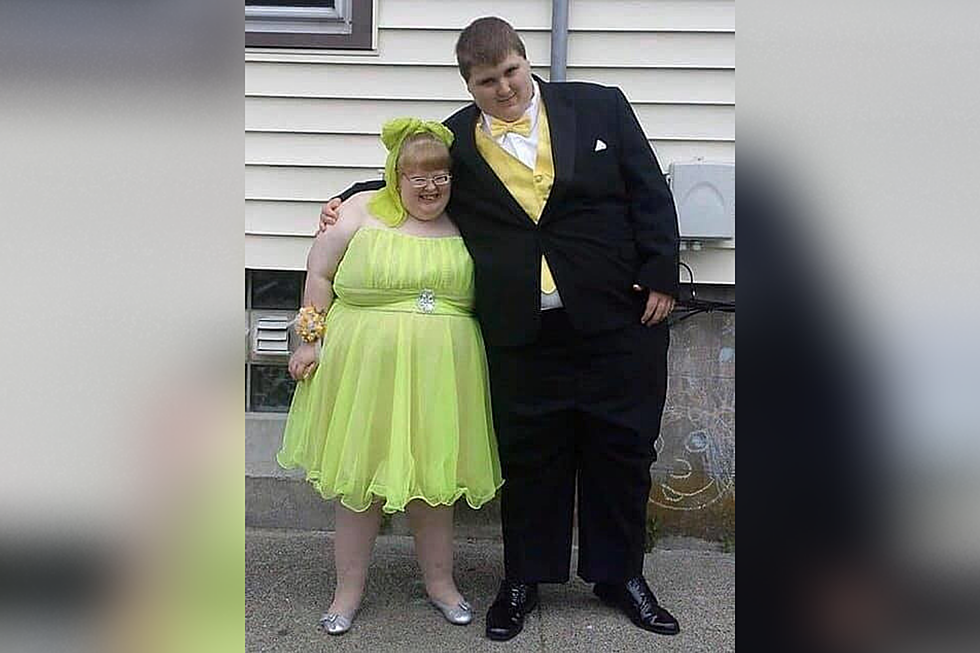 Autistic New Bedford Man Who Lost His Love Rewarded for Honesty
Contributed Photo
In October I introduced you to 26-year-old Eric Prescott and his sweet and lovely girlfriend, 25-year-old Kristyn Olejarz, a very special couple who met and fell in love while students at New Bedford High School. Eric has an autism spectrum disorder. Kristyn was diagnosed with Prader Willi Syndrome. He was her Romeo and she was his Juliet.
Unfortunately, when I wrote to tell you about Eric and Kristyn it was because Kristyn had become ill and slipped away suddenly leaving her Romeo heartbroken to face life without his Juliet. It was a story that will hit you right in the feels.
In the months since he lost his "sweet Kristyn," Eric has been busy. He continues to work at Stop & Shop in Dartmouth rounding up shopping carts. It was there that Eric's luck changed just a bit several weeks ago.
While collecting carts one afternoon, Eric discovered a pocketbook that had been left behind by an elderly shopper. Without hesitation, Eric hustled the pocketbook to the service desk before returning to work. The woman called the store in a panic and was informed that her purse had been turned in by an honest employee. When the woman's son retrieved the pocketbook he found it to be intact. The woman was relieved and grateful.
Upon investigating, the woman's son learned that it was Eric who brought the pocketbook to the service desk without so much as opening it. Last week, the man presented Eric with a $100 bill in appreciation of his honesty.
Eric's mom Kathleen Prescott tells me her son's honesty doesn't surprise her at all.
"I'm so proud of my son," she said. "He is an honest kind and wonderful person and the thought of stealing someone's money would never cross his mind. Not in a million years."
Kathleen says the man told Eric to spend the money on something he likes, so he bought a new game for the Nintendo Switch he got for Christmas.
It's good to see good things happen to good people. Especially one as kind, gentle and honest as Eric Prescott. Mom's reaction? "Rock on Eric Prescott, Rock on!!❤❤"
Enter your number to get our free mobile app
More From WFHN-FM/FUN 107