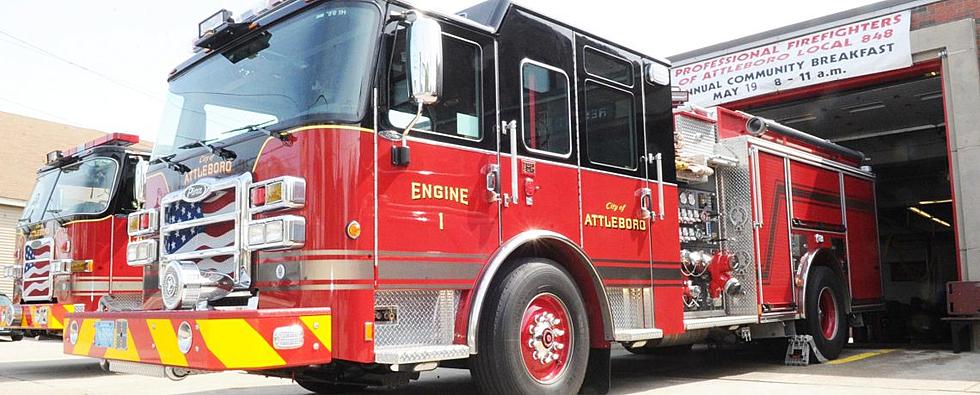 Attleboro Man Dies After Flash Fire Explosion
Courtesy Attleboro Fire Department
ATTLEBORO — A 26-year-old Attleboro man has died from injuries he sustained in a flash fire explosion at an industrial building in the city last week.
Officials said Nathan Collito was badly burned at the Composite Modules building on Union Street in the Nov. 11 incident, and succumbed to his injuries on Nov. 13.
A joint investigation by Attleboro police and fire, the state fire marshal, and state police found that Collito, an employee at the company, was working alone on the third floor at around 2:45 p.m. on Thursday.
He was using a chemical during a cleaning procedure when the chemical accidentally ignited, causing the explosion and flash fire that burned him.
Officials said the fire was extinguished almost immediately by the building's sprinkler system.
Fire crews responded to the alarm and 911 calls from other workers, arriving to find Collito seriously injured.
He was taken to Rhode Island Hospital but passed away two days later.
Attleboro Fire Chief Scott LaChance called it a "terrible tragedy."
"On behalf of the Attleboro Fire Department, I'd like to express our heartfelt condolences to Mr. Collito's family and loved ones," LaChance said.
The Best of the Worst: La Salette Shrine's Festival of Lights Reviews
There is a reason that hundreds of people keep going back to Attleboro's popular La Salette Festival of Lights year after year. But not everything in life can be great all the time and some La Salette visitor experiences are no different. Here are the best of the worst comments from various review sites on the famed Festival of Lights.
SouthCoast Coffee Shops Serving Up Seasonal Flavors
When the holidays hit, so do all the delicious seasonal coffee flavors. Whether you are into peppermint mocha, gingerbread coffees or eggnog lattes, there are plenty of local brews to sample this holiday season.
More From WFHN-FM/FUN 107