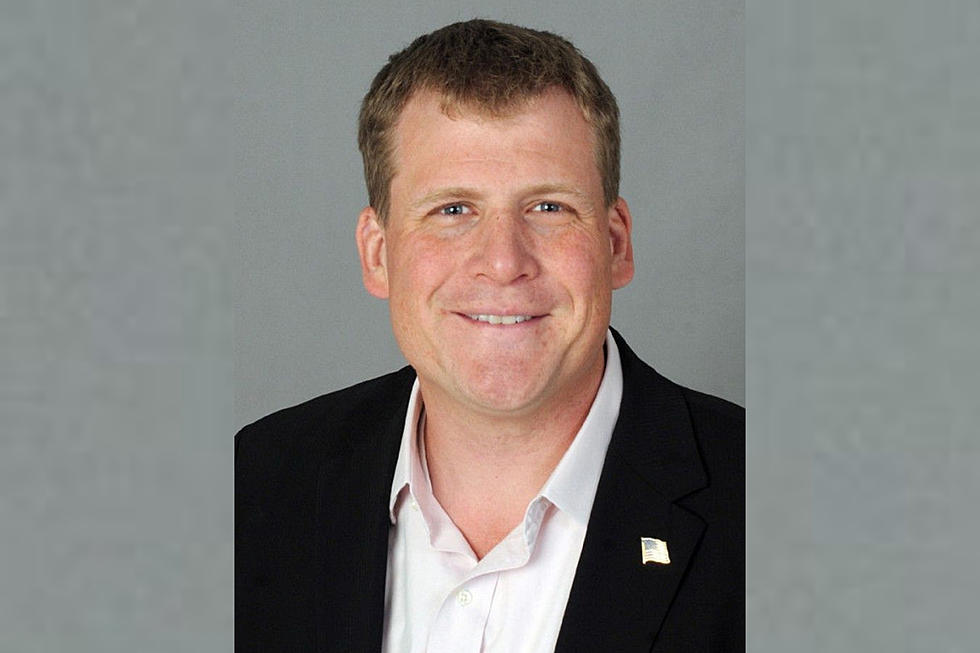 Massachusetts Labor Relations Department Finds Attleboro Mayor Made 'Coercive' Comments
Paul Heroux via Facebook
UPDATE: This story has been updated to include a statement from the Department of Labor Relations that "DLR does not have a policy regarding political elections and does not factor in the timing of elections when issuing decisions."
ATTLEBORO (1420 WBSM) — In a move that Attleboro Mayor Paul Heroux called "downright unethical" right before an election, the state's Department of Labor Relations this week released a decision finding that Heroux made "coercive" comments about a city employee.
Heroux is currently running a contentious race for Bristol County Sheriff against incumbent Thomas Hodgson.
In the Oct. 24 decision (read it here: Hearing on Paul Heroux), DLR Hearing Officer Gail Sorokoff wrote that Heroux violated state law protecting employees when he called firefighters union president Paul Jacques a liar, and when he "made coercive comments" to the spouse of another employee.
Labor relations complaint
The Attleboro Firefighters Local 848 union had filed a complaint in January 2021 against the city for comments Heroux made to members of the public, which they said interfered with protected activity.
Heroux had said Jacques was spreading lies about him allegedly withholding COVID-related injured on duty benefits.
He also messaged the spouse of a city firefighter reminding her that he did not fire her husband or two other department members when they were arrested.
"Before you go attacking me, try to remember everything," he stated at the end of the message, which the spouse and her husband perceived as a possible threat.
Listen to Amanda Blais share her story with WBSM's Barry Richard:
Listen to Lt. Corey Blais share his story with WBSM's Tim Weisberg:
Department findings and Heroux's response
"I strongly disagree with the DLR decision," Heroux told WBSM. "My comments to the wife of the firefighter were not threatening in any way. They were not intended to be a threat."
"What I was trying to say is, I'm not trying to stick it to firefighters," he added. "It was the complete opposite of a threat. It was just actually just me saying, 'No, I'm not trying to stick it to you guys...I'm actually trying to, you know, give you a little bit of slack.'"
Sorokoff wrote that regardless of the intent behind the message, if perceived as a threat it could potentially have a chilling effect on protected organizing activity — an argument that Heroux also disputes.
Per the DLR order, notices have been posted in Attleboro city offices and sent to city officials stating that Heroux violated the law.
It also advises employees that the city will not "make coercive comments or disparaging comments about Union officials' concerted, protected activity," or "interfere with, restrain, or coerce any other employee in the exercise of their Section 2 rights."
Heroux said that he is a supporter of unions in general as well as the city's fire department, which he said does a great job.
"I have a problem with only one union executive board, and that's it," he said.
Heroux: Decision will influence election
Whichever way the decision went, Heroux said, the department should have held it for publication until after the election.
"It's downright unethical for DLR to release a decision two weeks before an election, because what they've basically done is — to one degree or another — influence this election," he said.
A DLR spokesperson told WBSM that "DLR does not have a policy regarding political elections and does not factor in the timing of elections when issuing decisions."
The spokesperson also noted that the department "takes all unfair labor practice charges seriously and has an established process for reviewing them and issuing decisions."
"DLR typically issues decisions in such cases within 240 days, and issued its decision in this case within that timeframe," the spokesperson added.
Heroux also pointed out that he is not the only Bristol County Sheriff contender facing state review, noting that Hodgson is currently under review by the state's ethics commission for allegedly misusing taxpayer resources for his campaign.
He said that he himself filed the complaint against the sheriff, for allegedly using his government-issued vehicle and sheriff's office spokesperson for campaign purposes.
Hodgson said that he needs his government vehicle with him "at all times" in case he is required to respond to an emergency as a law enforcement officer, adding that Heroux is "desperate."
"I fully cooperate with ethics, I've always done that," he noted.
Heroux said the ethics commission findings will not be released until after Nov. 8 — "precisely because they don't like to interfere with an election."
As for Hodgson's assertion that he needs to use the government vehicle, Heroux stated, "that's a bunch of BS."
"He's not a first responder," he said. "He's not a paramedic."
Listen to Mayor Paul Heroux with WBSM's Barry Richard:
WBSM's Top SouthCoast Stories 10/10 - 10/16
WBSM's Top SouthCoast Stories 10/3 - 10/9
More From WFHN-FM/FUN 107