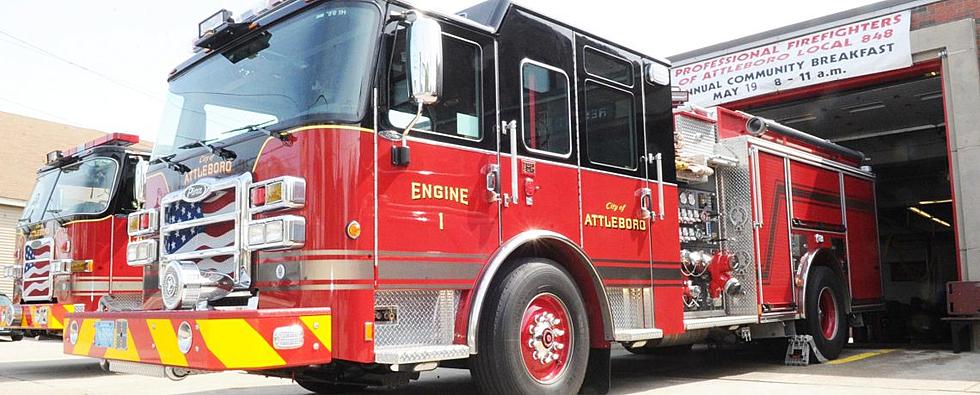 Attleboro Fire Displaces Eight
Courtesy Attleboro Fire Department
ATTLEBORO — A fire at a multi-family home in Attleboro on Monday evening has displaced eight people, according to the Attleboro Fire Department.
No injuries were reported in the fire, which took place at around 6:40 p.m. on Jan. 24 on the second floor of the Orange Street home.
Fire crews responded to 38-40 Orange St. for a reported fire, arriving to find heavy smoke coming from the second floor, according to the department.
All of the residents were able to evacuate safely before firefighters arrived.
They found flames in the void space between the second floor ceiling and roof.
Firefighters worked to prevent the blaze from spreading to the rest of the building, managing to get the fire under control within two hours.
The department stated that the last unit cleared the scene at 9:51 p.m.
The eight residents have been displaced and are being helped by the Red Cross.
Damage to the home is estimated to be approximately $200,000, according to the department.
The cause of the fire remains under investigation.
Rehoboth Tiny Container House Is a Minimalist's Dream Come True
If you're in the market for a new home and a simpler way of life, you may want to consider this humble abode in Rehoboth. The best part? Move it to whichever zip code you like.
See Inside Some of the Swankiest Igloos in Southern New England
While many restaurants are offering outdoor dining in igloos again this winter, some venues are taking the concept to entirely different levels. These three eateries have some of the best igloos we've seen this season.
More From WFHN-FM/FUN 107